Product Description
American whole cranberry
Description: Dried sweet cranberries are made from ripe, high-quality cranberries that are soaked, dried to a specific humidity range, cleaned and packaged. The product is tested throughout the manufacturing process to ensure that the product is clean, hygienic, in compliance with US federal food, drug, and cosmetics laws and meets all human consumption standards.
Features:
Color: Typical Dry Sweet Cranberry
Flavor: Typical odorless dry sweet cranberry.
Proper storage: Store in a cool, dry, controlled environment.
Products detail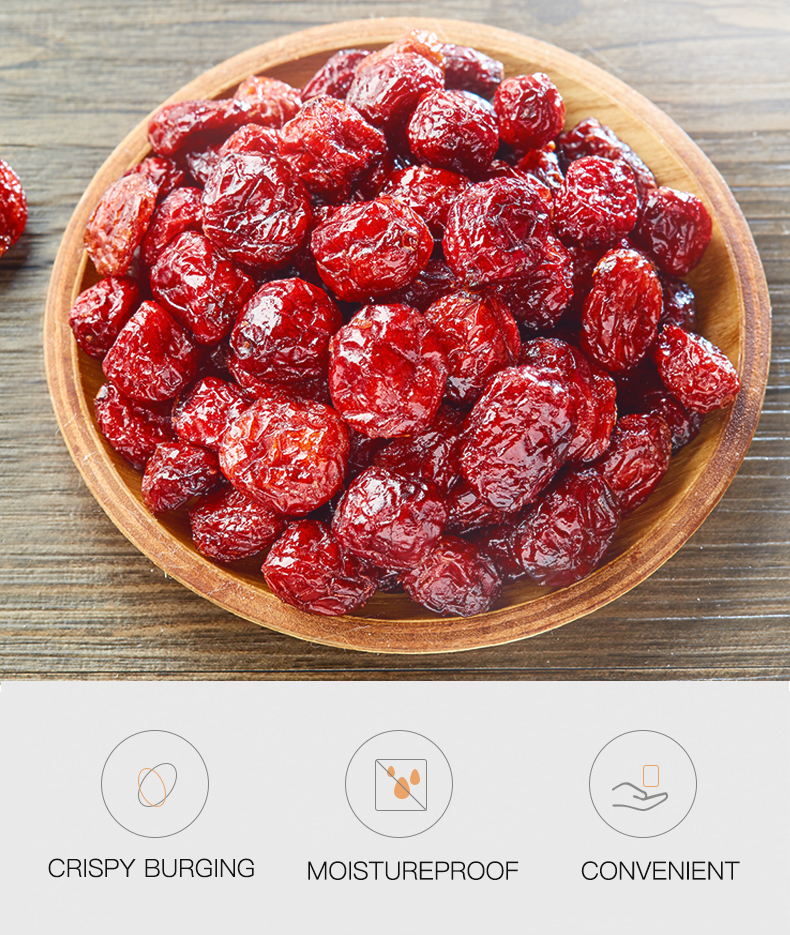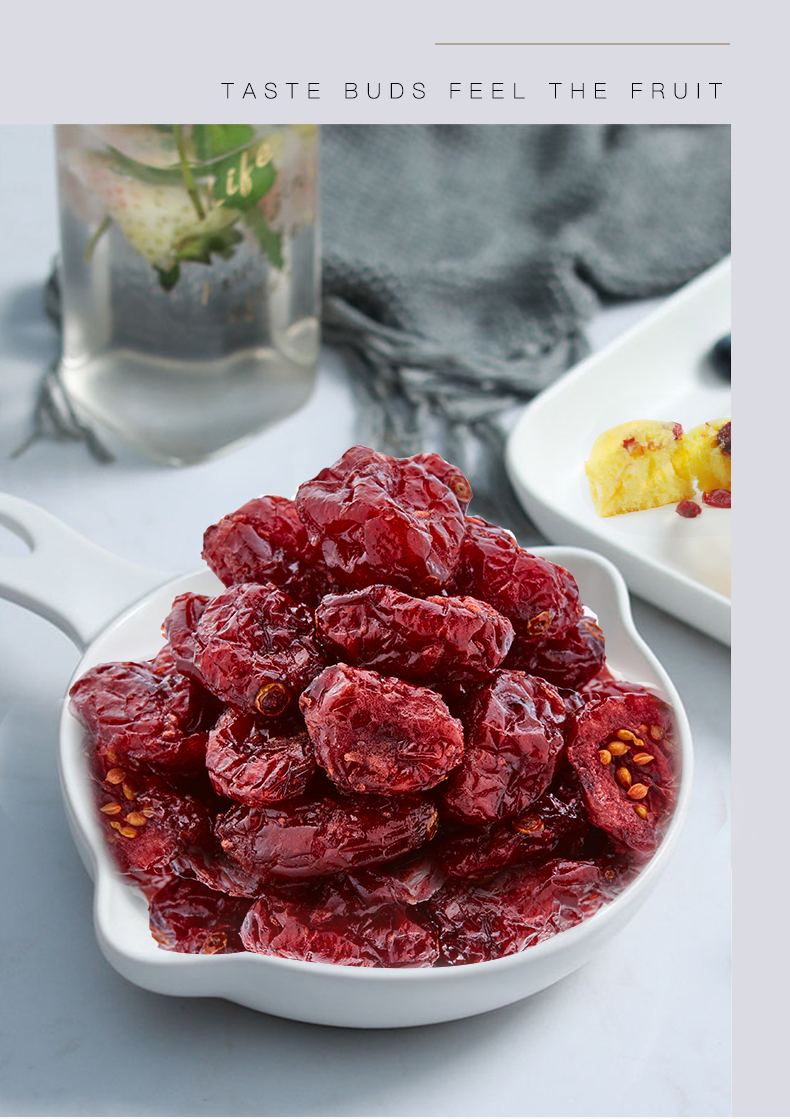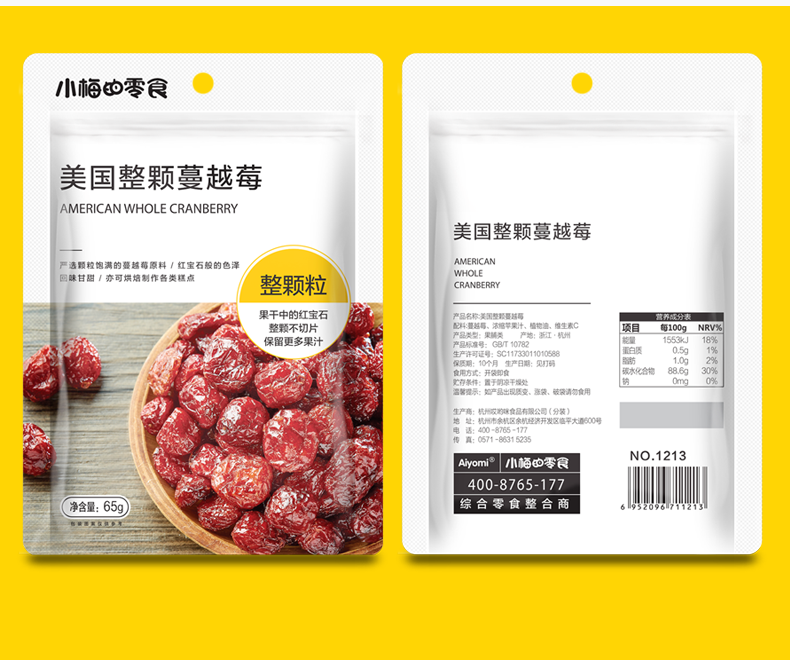 Our company
• Hangzhou Aiyomi food co., LTD., established in 2008, is a comprehensive snack food enterprise.
• The company develops rapidly from a unique and forward-looking perspective, starting from the five golden key points of product research and development, brand positioning, visual marketing, market analysis and omni-channel sales, starting from the source to the sales terminal.We attach great importance to product quality and consumer experience. We believe that only products that truly meet consumer needs are good products that can open the market.
• Mei's snacks -- "minimalist new retail" hits.Cover dry series, Fried series, candied fruit series, nuts series, meat products series and other series of snacks.