Product Description
Available Mango Packing Mango Fruit Dried Mango
lDescription:
Dried mango is a true tropical delight. This treat lets you enjoy the luscious, sweet taste of real mangoes anytime and anywhere. They are organic of high quality, naturally matured, washed by pure water. Mangos are peeled and sliced, air dried. Rich in vitamin A, B-complex vitamins, dietary fiber, and antioxidants.
lAdditives
100% natural product, guaranteed additives free, safe for children and pregnant women.
lCharacter
Superior quality, peeled, sliced, light yellow color, tastes sweet and fragrant.
lFunctions
Promote blood circulation; prevent adipose deposit; eliminate inflammation and edema; promote metabolism; eliminate fatigue; prevent bronchitis.
lUses
Dried mango can be used as snack, mix with cereal, bakery, ice cream, yogurt or salad.Available Mango Packing Mango Fruit Dried MangoAvailable Mango Packing Mango Fruit Dried MangoAvailable Mango Packing Mango Fruit Dried Mango
Specification:
20 Bags/Box ,1 Bag/78g
Our Products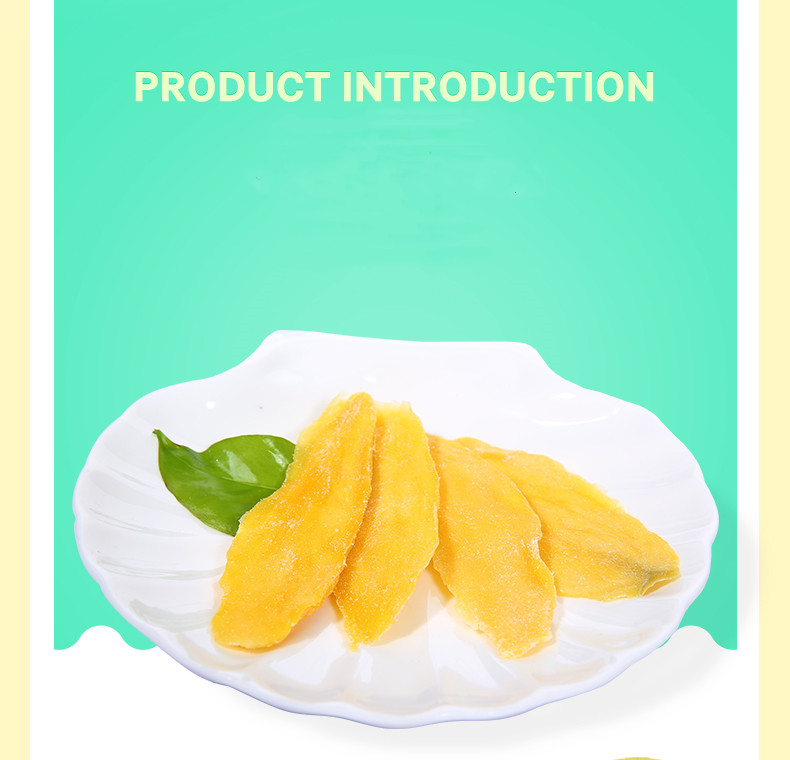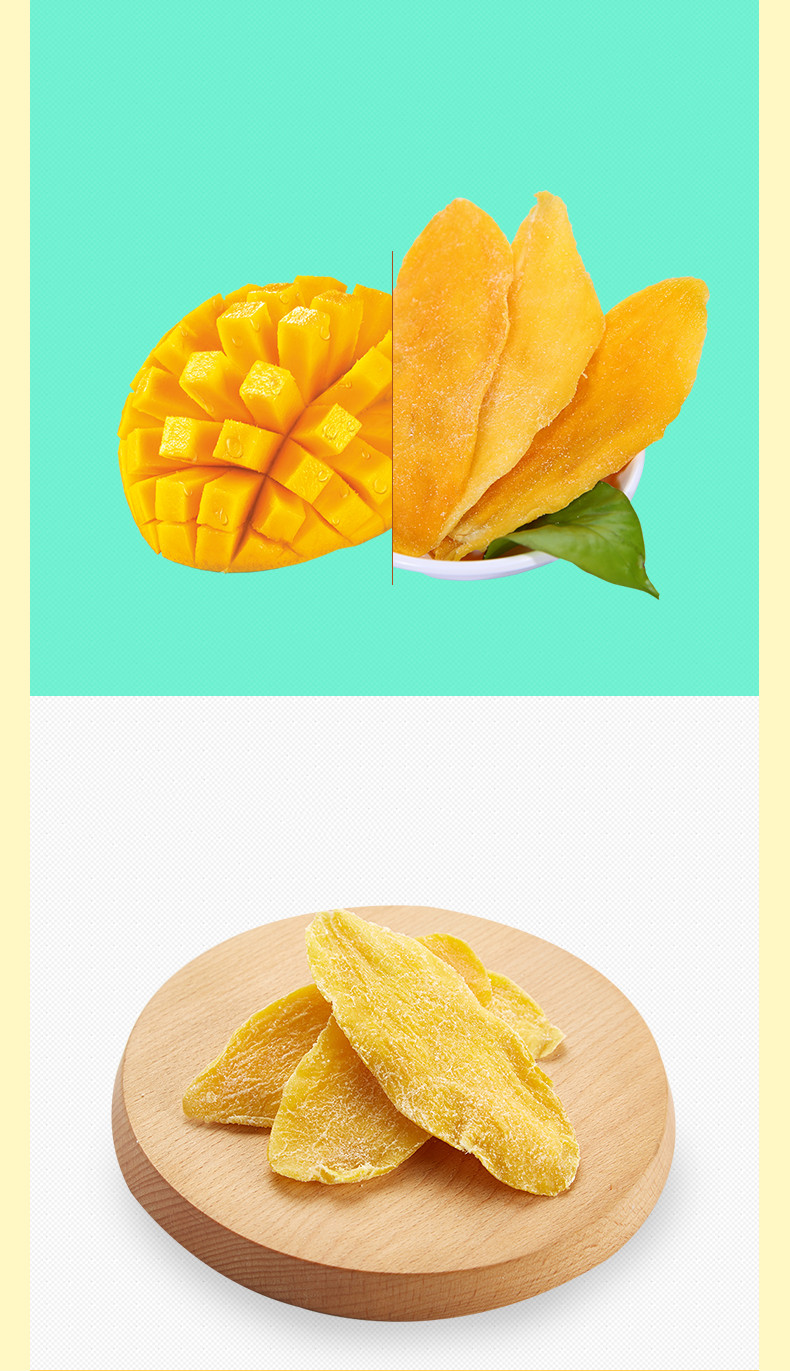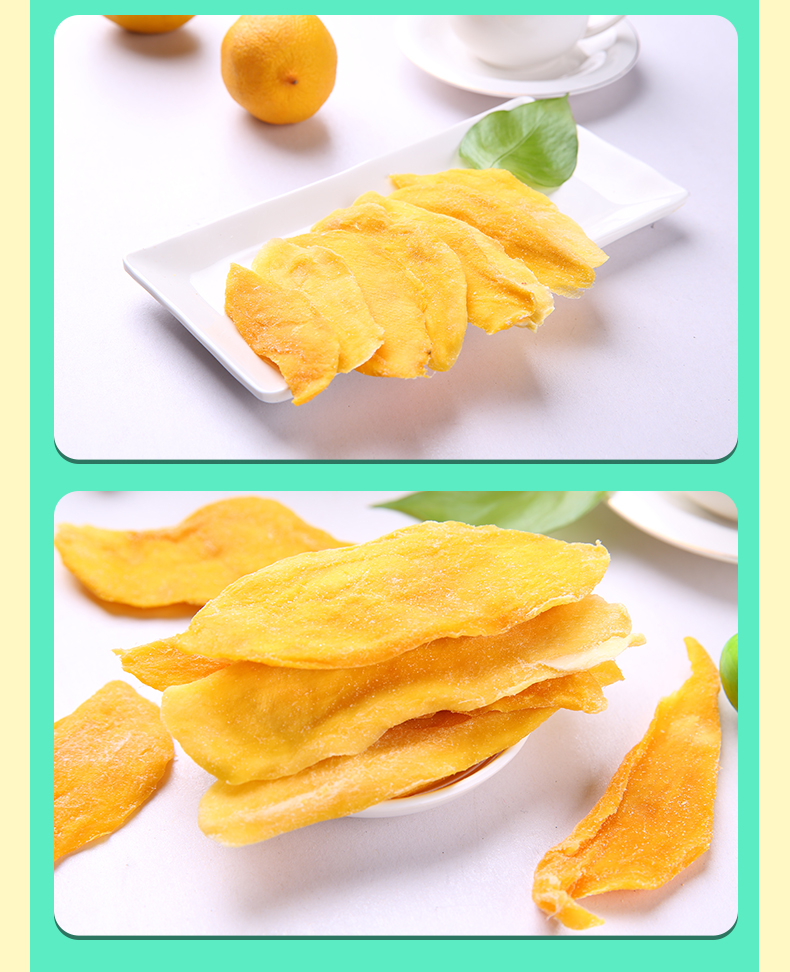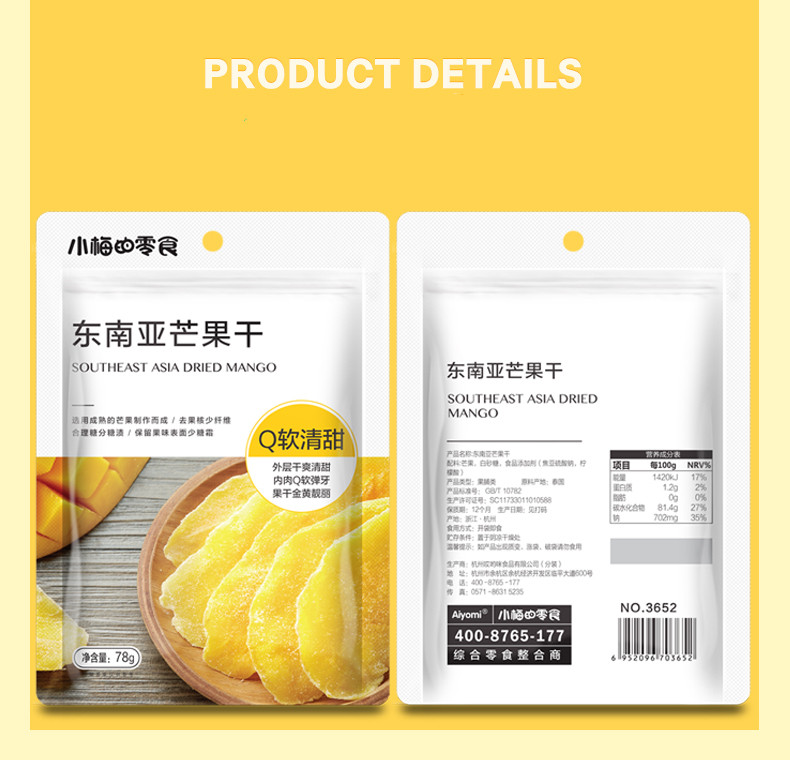 Our Company
• Hangzhou Aiyomi food co., LTD., established in 2008, is a comprehensive snack food enterprise.
• The company develops rapidly from a unique and forward-looking perspective, starting from the five golden key points of product research and development, brand positioning, visual marketing, market analysis and omni-channel sales, starting from the source to the sales terminal.We attach great importance to product quality and consumer experience. We believe that only products that truly meet consumer needs are good products that can open the market.
• Mei's snacks -- "minimalist new retail" hits.Cover dry series, Fried series, candied fruit series, nuts series, meat products series and other series of snacks.