Product Description
Cattle juice broad bean
lDescription:
The cattle juice broad bean is rich in protein, amino acids, minerals, etc., with high nutritional value.
lFunctions
The nutritional value of cattle juice broad beans is very high. It contains a lot of calcium, potassium, magnesium, vitamin C, etc., and the amino acid types are relatively complete.
Cattle juice broad contain calcium, zinc, manganese, etc., which are important components regulating brain and nerve tissue, and are rich in choline. It helps to enhance memory and brain, and is very suitable for mental workers. If you are facing significant mental work, proper eating of orchid beans will help.
Cattle juice broad beans are rich in vitamin C, which can delay arteriosclerosis after consumption. At the same time, the crude fiber in orchid beans has the effect of lowering cholesterol and promoting intestinal peristalsis.
Specification:
1 Bag/108g
Our Products
PRODUCTS INTRODUCTION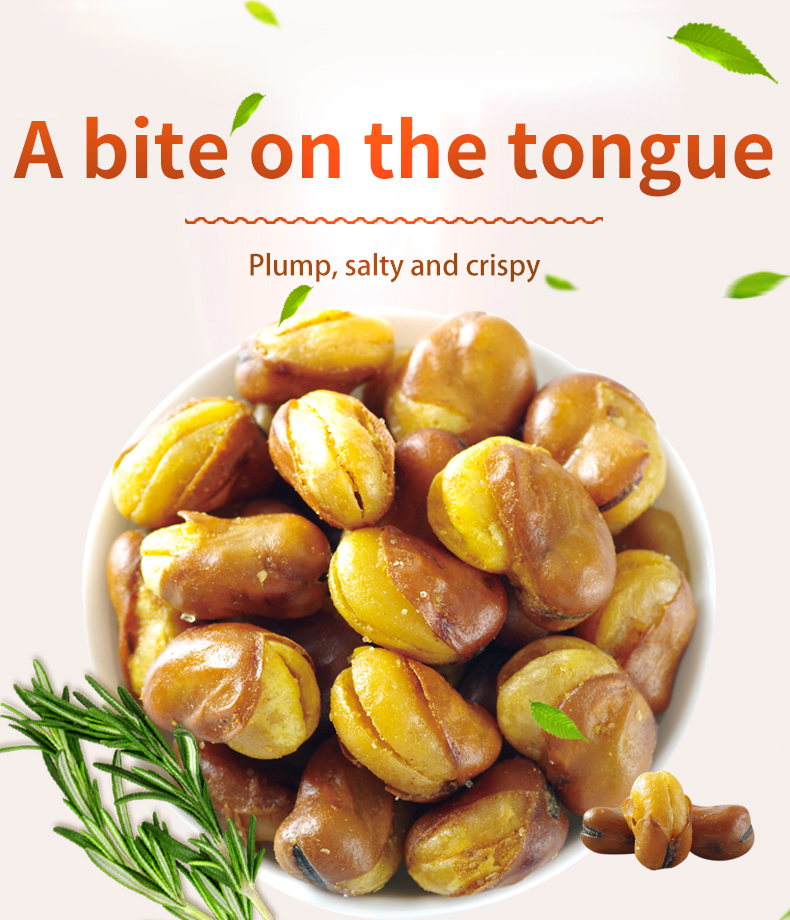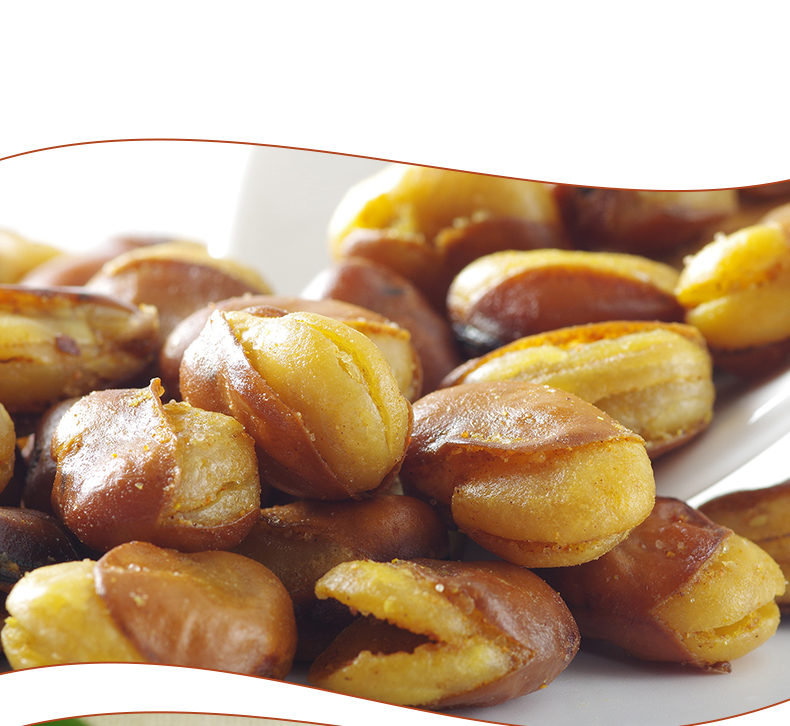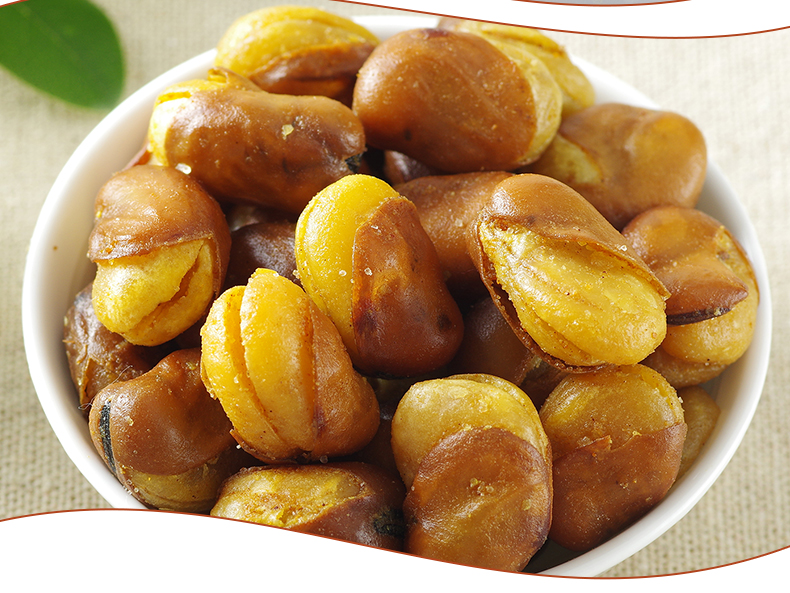 PRODUCTS DETAIL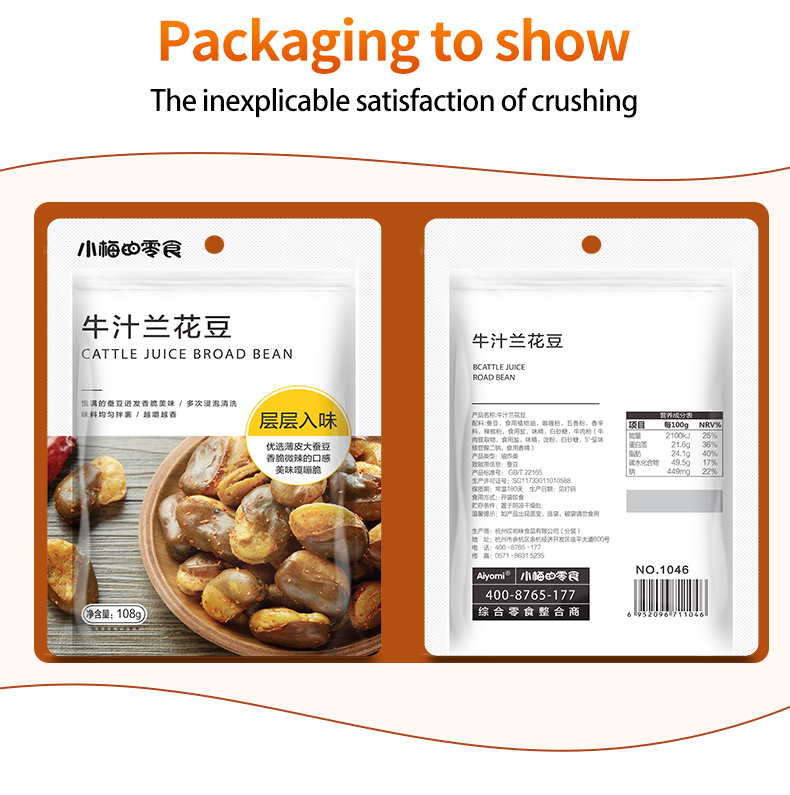 Our company
• Hangzhou Aiyomi food co., LTD., established in 2008, is a comprehensive snack food enterprise.
• The company develops rapidly from a unique and forward-looking perspective, starting from the five golden key points of product research and development, brand positioning, visual marketing, market analysis and omni-channel sales, starting from the source to the sales terminal.We attach great importance to product quality and consumer experience. We believe that only products that truly meet consumer needs are good products that can open the market.
• Mei's snacks -- "minimalist new retail" hits.Cover dry series, Fried series, candied fruit series, nuts series, meat products series and other series of snacks.