Product Description
Almond is a nutritious and healthy snack with delicious nutty flavor. Roasted almond is the ultimate nut. It is loved by all ages. Almond kernel is a high-quality baking material in the kitchen. It is widely used in many recipes. Our roasted almonds are selected from high-quality natural almond shells, grown organically in China, harvested naturally after ripening, and then baked without additives. Shelled almonds need to be shelled by hand to make fun with your friends while breaking them.
character
High quality, uniform size, light brown, no shell, natural aroma.
Features
Enhance the immune system, balance nutrition; reduce the risk of heart disease and cardiovascular disease; anti-aging; improve intestinal conditions; control weight and maintain blood sugar levels.
use
Salted almonds can be used as snacks for salads, bakeries, yogurt, ice cream, etc.
Products details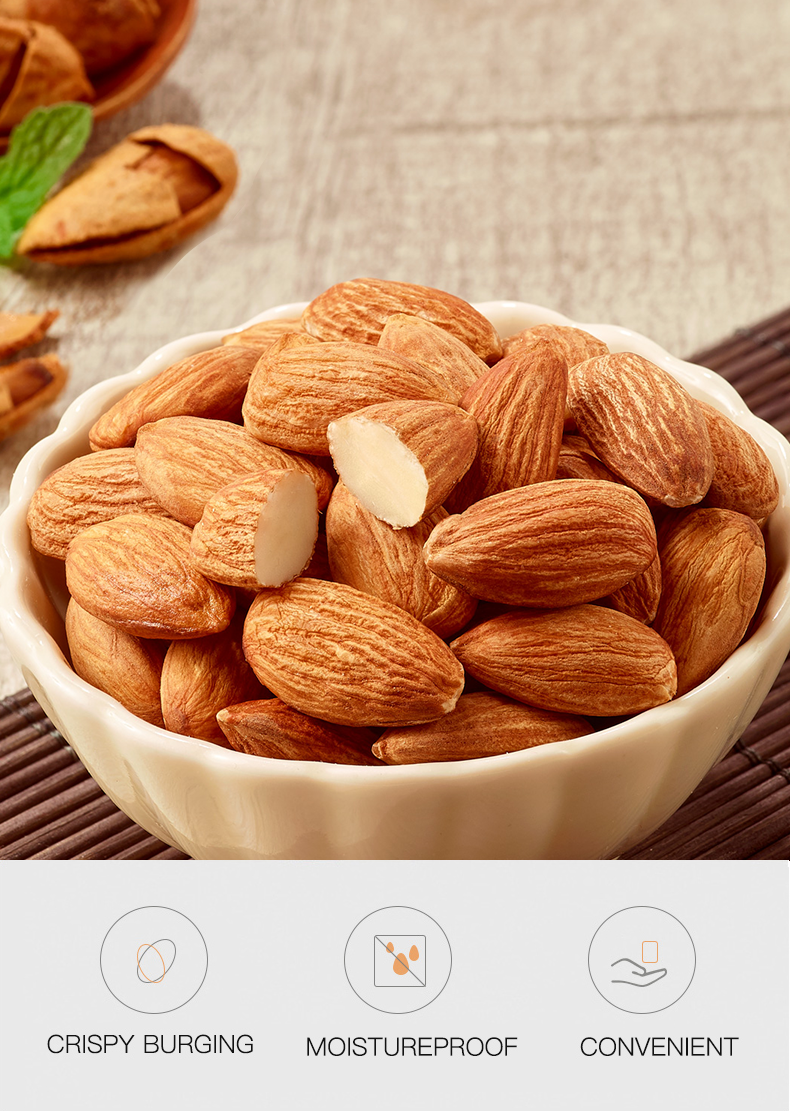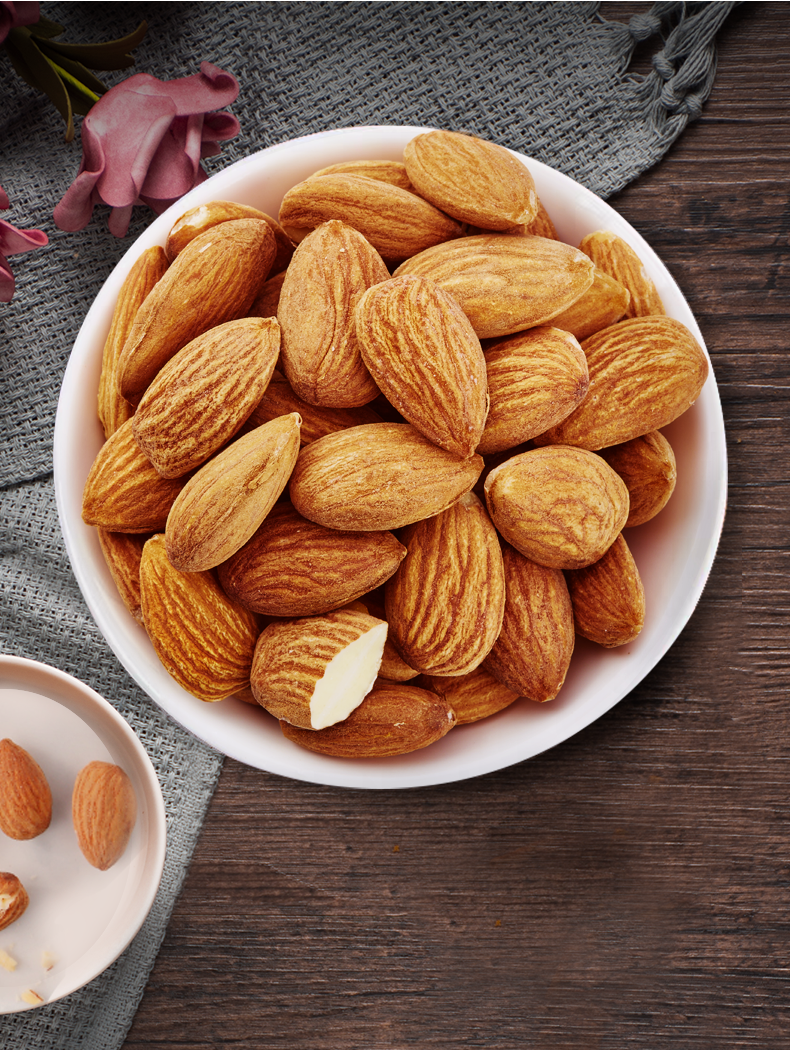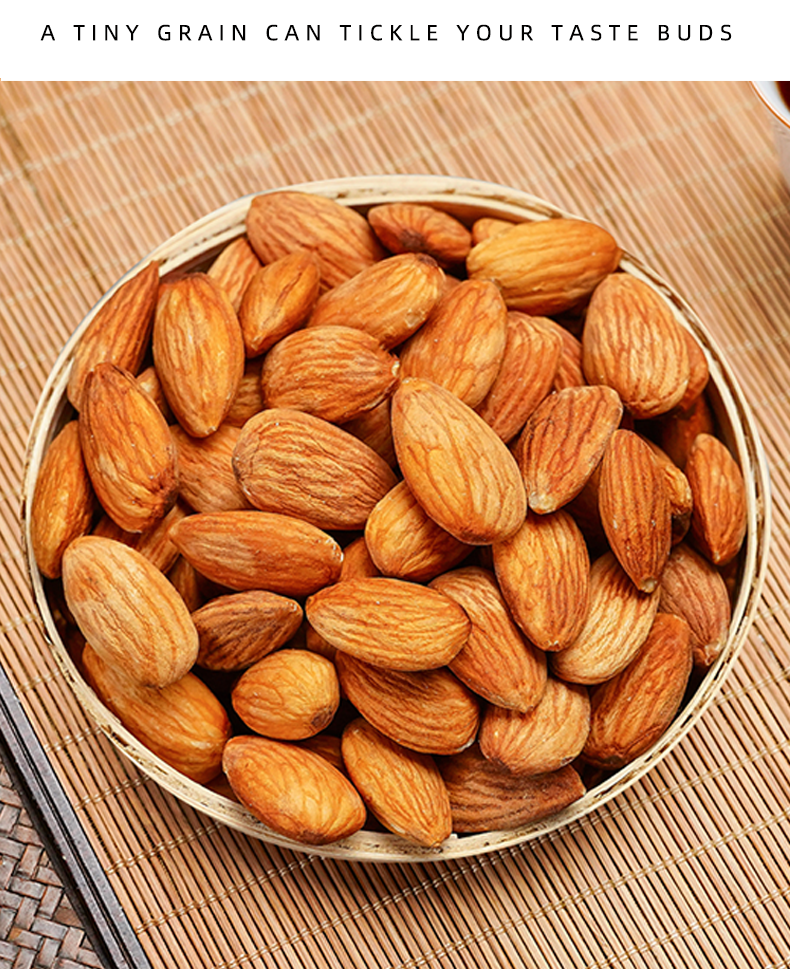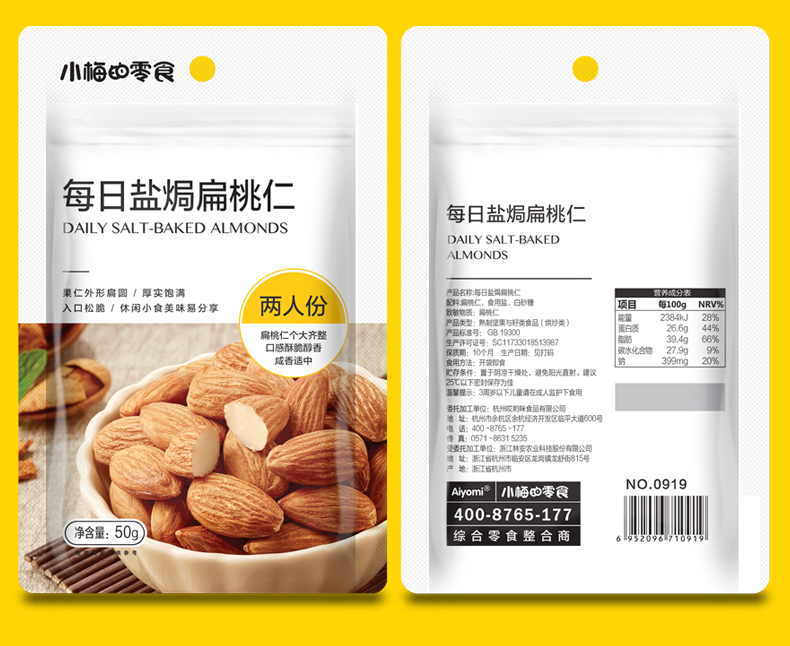 Our company
• Hangzhou Aiyomi food co., LTD., established in 2008, is a comprehensive snack food enterprise.
• The company develops rapidly from a unique and forward-looking perspective, starting from the five golden key points of product research and development, brand positioning, visual marketing, market analysis and omni-channel sales, starting from the source to the sales terminal.We attach great importance to product quality and consumer experience. We believe that only products that truly meet consumer needs are good products that can open the market.
• Mei's snacks -- "minimalist new retail" hits.Cover dry series, Fried series, candied fruit series, nuts series, meat products series and other series of snacks.