Product Description
Shuzhou Plum
Suzhou plum, a traditional snack in Wuzhong District, Suzhou City, Jiangsu Province, has a long history. Its production process is unique, delicious and fresh, and it is sold well all over the country and is very popular among consumers. The strong osmotic pressure generated by the high concentration of sugar liquid forces the water of fruits to be discharged, and the sugar liquid penetrates, and at the same time inhibits the growth of microorganisms, so that fruits can maintain a good state. After a reasonable formula and various processing techniques, the fruits and vegetables become a variety of flavored Suzhou preserves.
Ingredients: prune, sugar, edible salt, food additive [citric acid, vanillin, stevioside, sodium benzoate, potassium sorbate, aspartame (containing phenylpropanoic acid), food flavors and fragrances.
Products details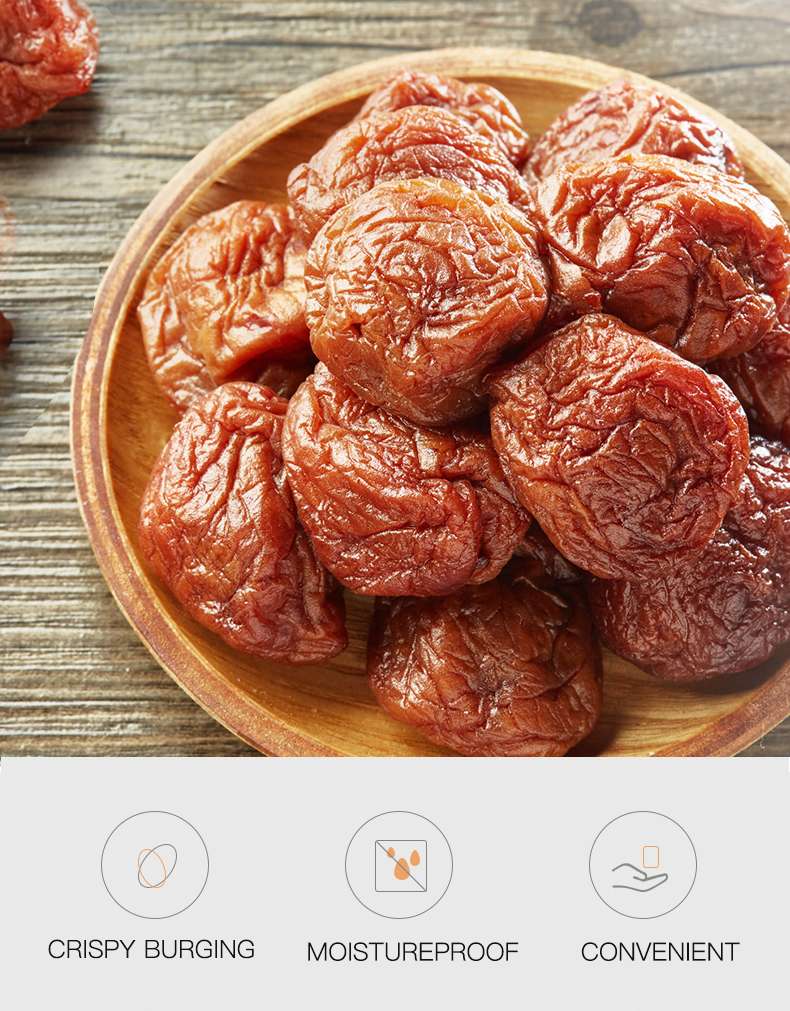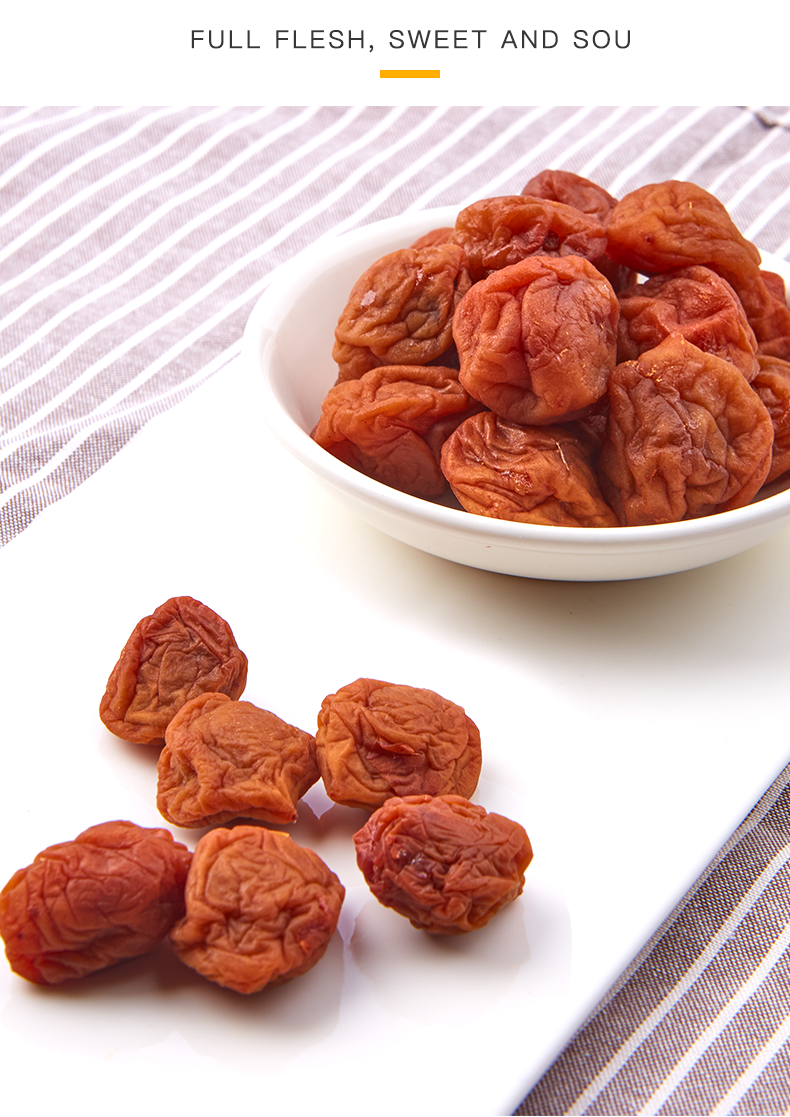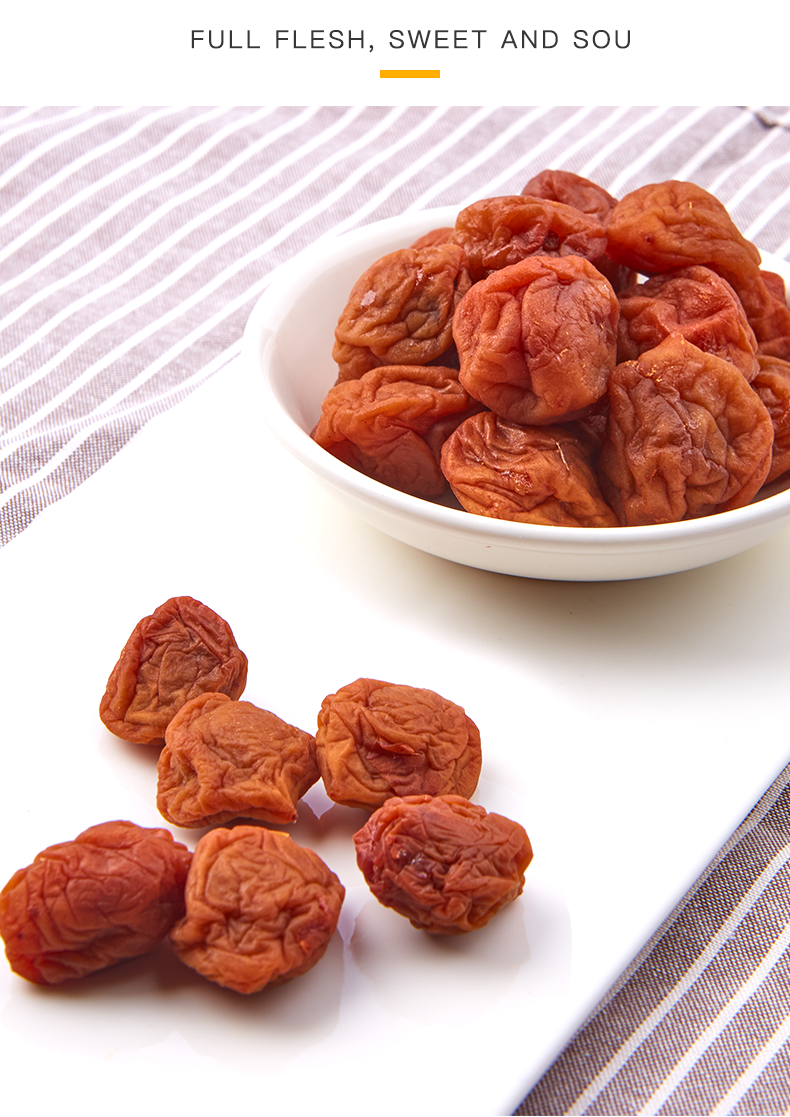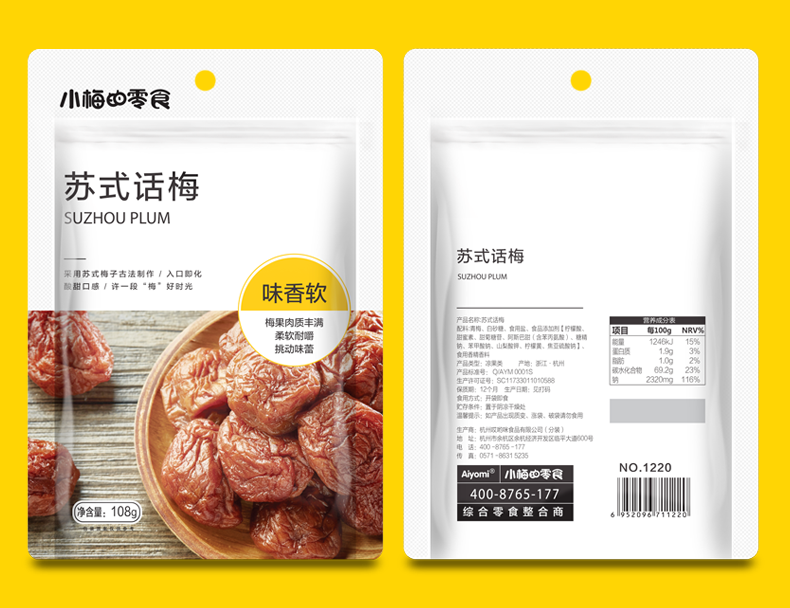 Our company
• Hangzhou Aiyomi food co., LTD., established in 2008, is a comprehensive snack food enterprise.
• The company develops rapidly from a unique and forward-looking perspective, starting from the five golden key points of product research and development, brand positioning, visual marketing, market analysis and omni-channel sales, starting from the source to the sales terminal.We attach great importance to product quality and consumer experience. We believe that only products that truly meet consumer needs are good products that can open the market.
• Mei's snacks -- "minimalist new retail" hits.Cover dry series, Fried series, candied fruit series, nuts series, meat products series and other series of snacks.