Product Description
Deluxe Mixed Nuts Food Assorted Nuts Dried Nuts
Deluxe Mixed Nuts is a blended snack food with nuts and flavored dried fruit as the main raw material. The original nuts of the nuts are sourced from estates all over the world. The shells have been removed in the production process, and the nutrients, color and taste of the original fruits are preserved by means of low-temperature baking and light processing.
Ithems

Per 25g

NRV%

Ithems

Per 25g

NRV%

Energy

527 kJ

6%

Energy

509 kJ

6%

Protein

3.2 g

5%

Protein

3.0 g

5%

Fat

10.6 g

18%

Fat

9.8 g

16%

Carbohydrate

4.7

g

2

%

Carbohydrate

5.6 g

2%

Sodium

11 mg

1%

Sodium

12 mg

1%
Specification:
20Bags/Box ,1 Bag/75g
How to eat it

Yogurt and Daily Nuts:
This is a perfect collocation. Low calorieyogurt matches high-energy nuts.
Sweet but not greasy, Crisp to taste
Afternoon tea and Daily Nuts:
Afternoon tea time, with a cup of coffee and one pack Daily Nuts, you can release your energy.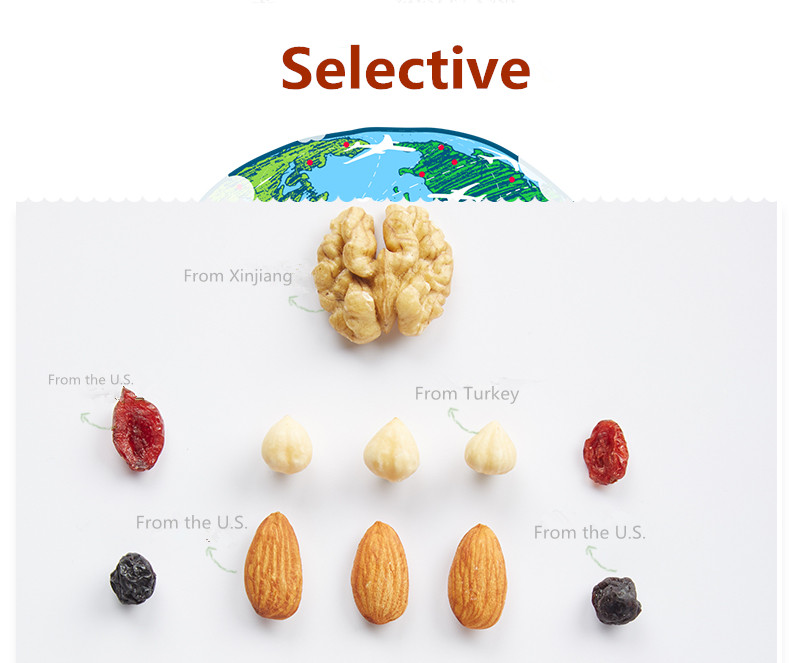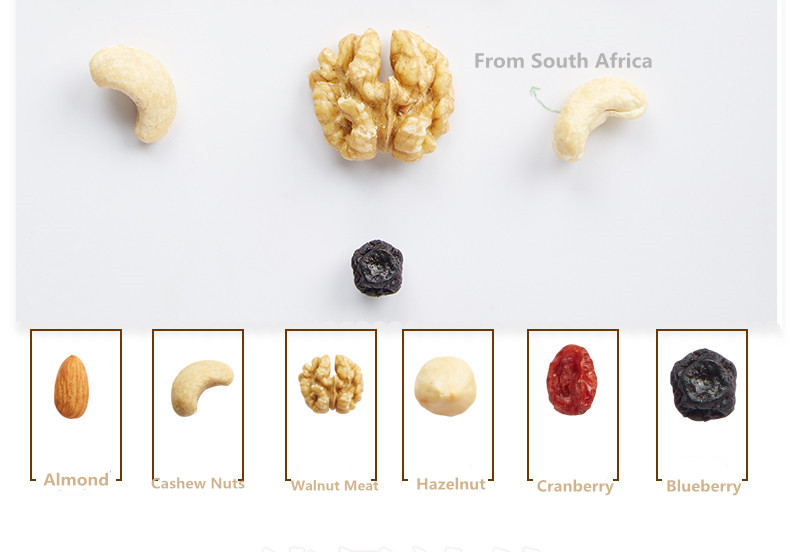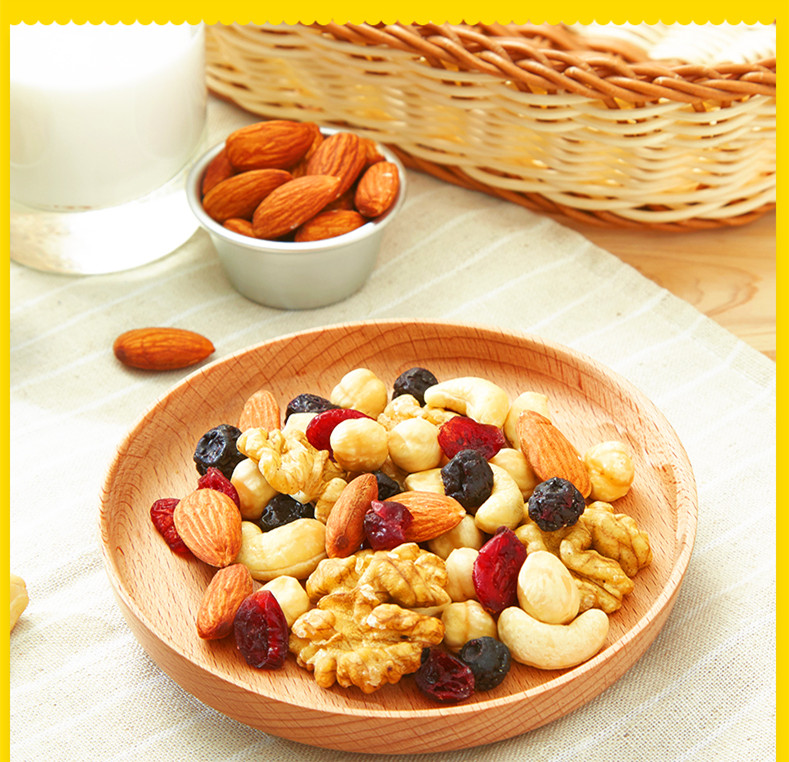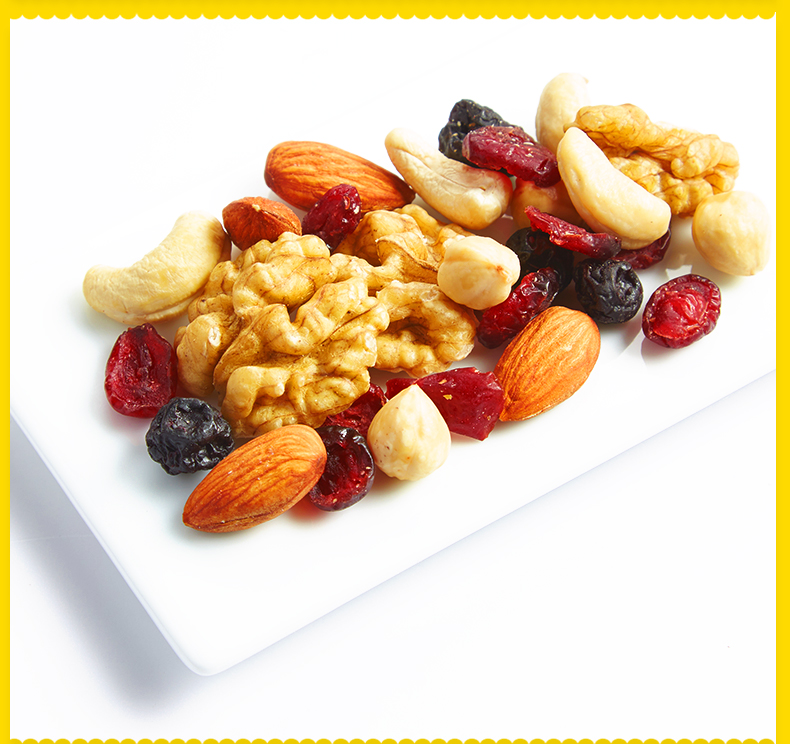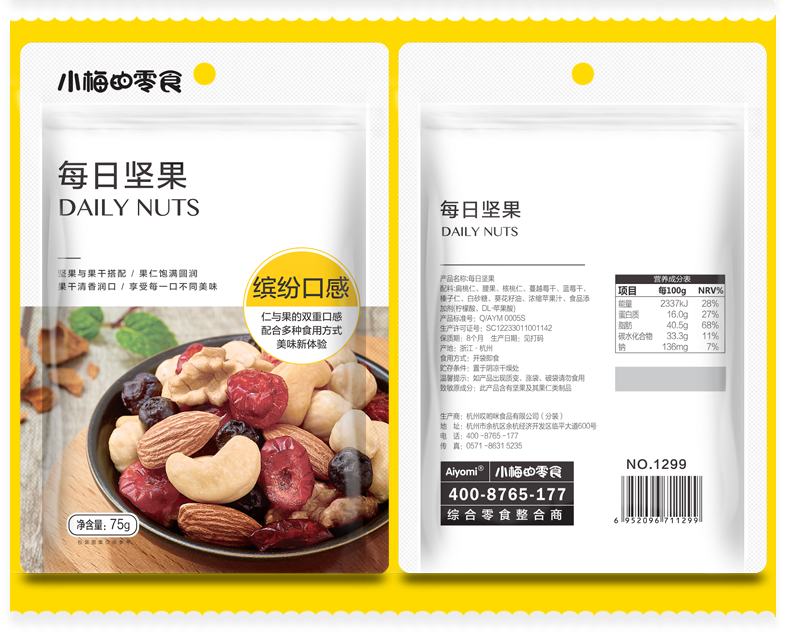 Our Company
• Hangzhou Aiyomi food co., LTD., established in 2008, is a comprehensive snack food enterprise.
• The company develops rapidly from a unique and forward-looking perspective, starting from the five golden key points of product research and development, brand positioning, visual marketing, market analysis and omni-channel sales, starting from the source to the sales terminal.We attach great importance to product quality and consumer experience. We believe that only products that truly meet consumer needs are good products that can open the market.
• Mei's snacks -- "minimalist new retail" hits.Cover dry series, Fried series, candied fruit series, nuts series, meat products series and other series of snacks.