Product Description
Dried tangerine peel and plum slices
In our daily life, dried tangerine peel ane plum slices is a relatively common food, and its nutritional value is very high. People living in coastal areas or other humid environments, as well as people with weak spleen and stomach or dampness, can put some dried tangerine peel when making meat. When using dried tangerine peel as a seasoning to cook dishes, the amount and usage of tangerine peel can be determined according to the difference in body physique, taste and cooking method.
The dried tangerine peel contains volatile oil, hesperidin, vitamin B, vitamin C and other ingredients. The volatile oil contained in it has a mild stimulating effect on the gastrointestinal tract, which can promote the secretion of digestive juice, eliminate gas accumulation in the intestine, and increase appetite.
Ingredients: plum, tangerine peel, sugar, salt, edible glucose, starch, citric acid, aspartame (containing phenylalanine), stevioside, sucralose, neotame, potassium glycyrrhizinate, sodium saccharin, sodium cyclamate, potassium sorbate, sodium pyrosulfite
Product types: fruit cake
Products details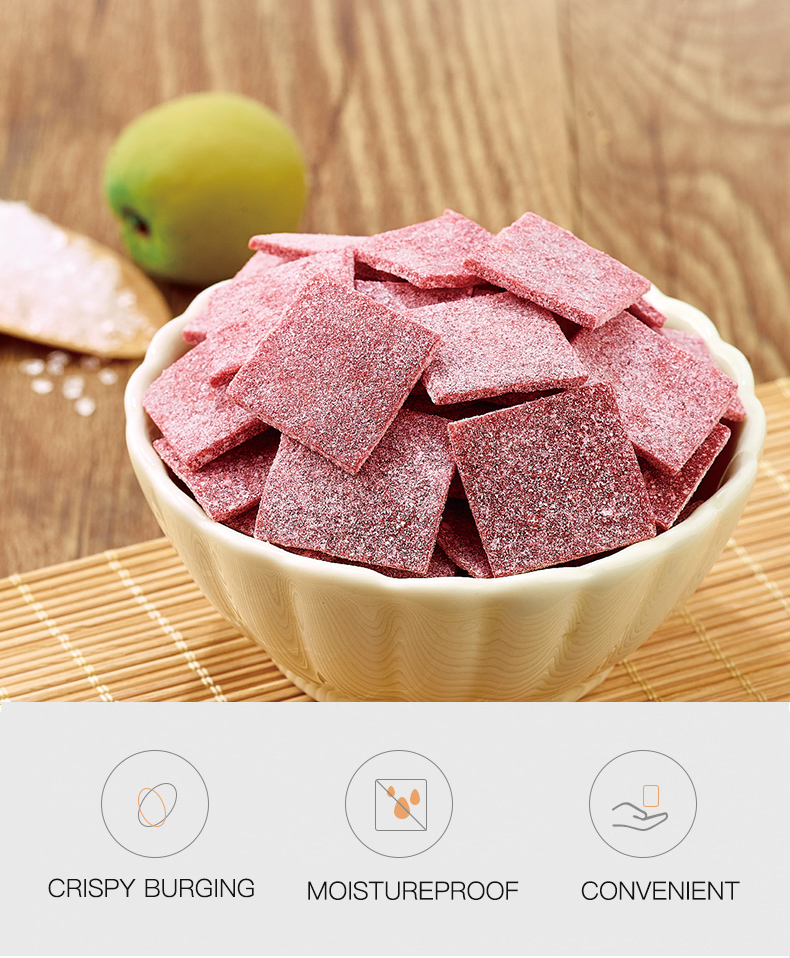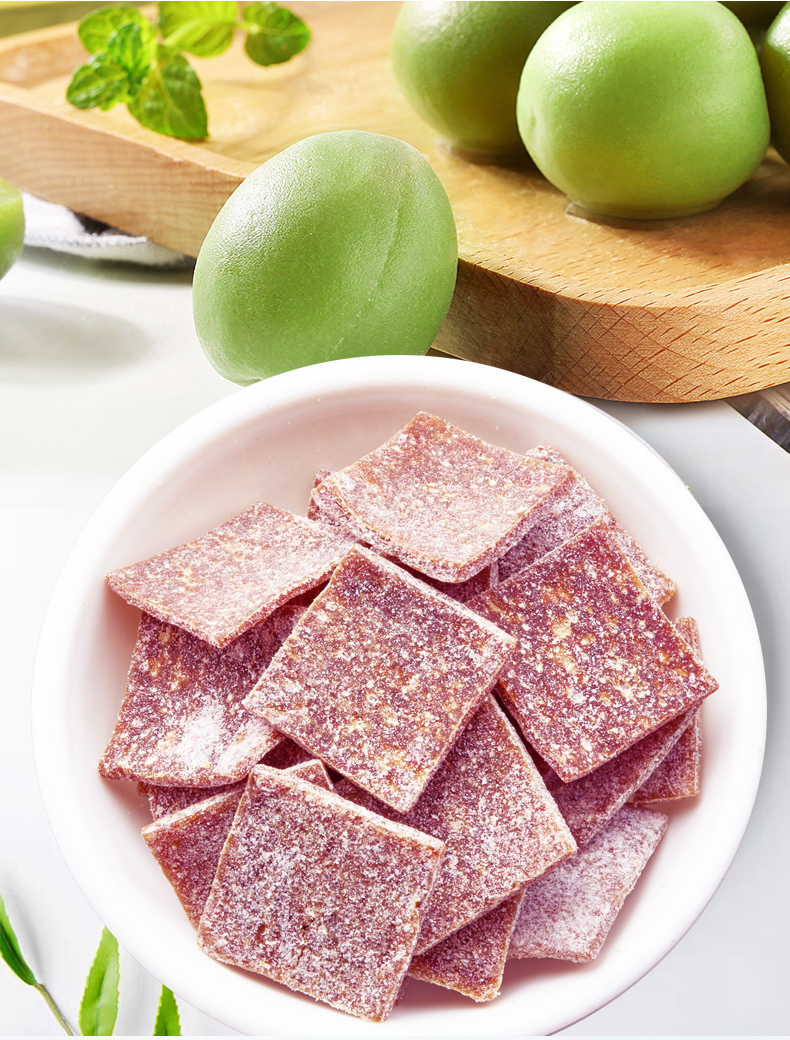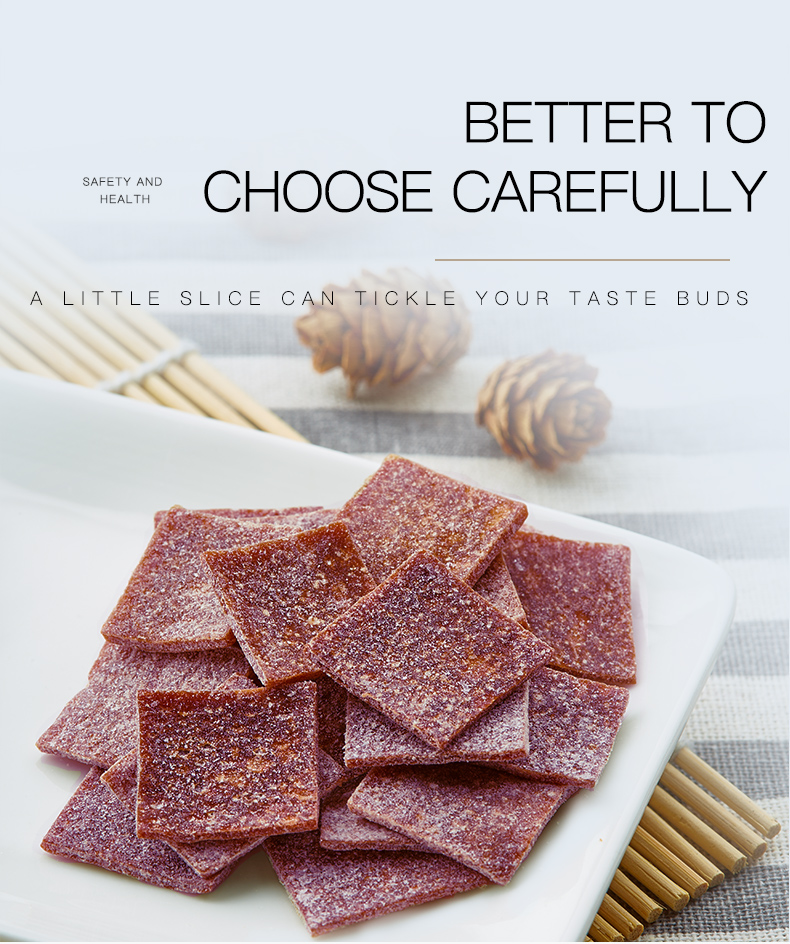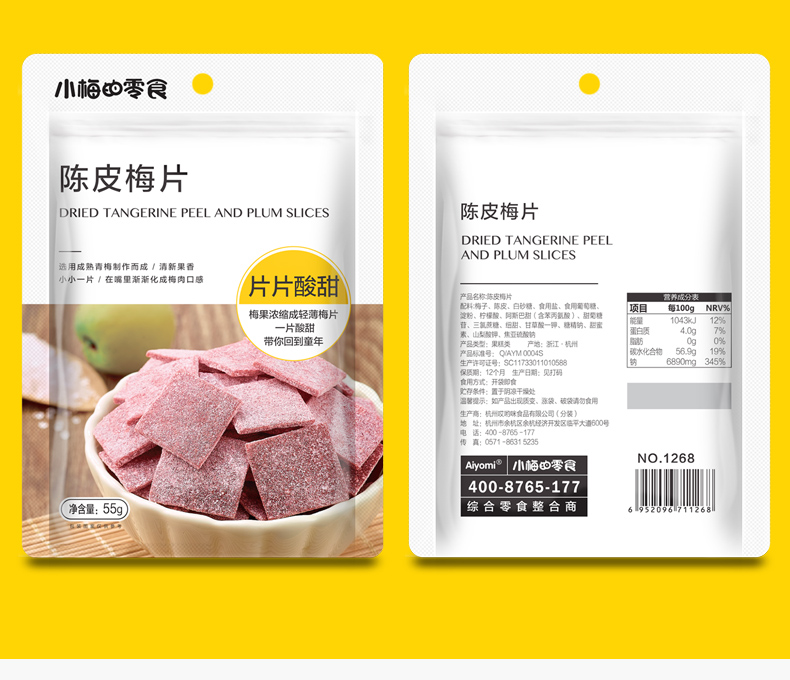 Our company
• Hangzhou Aiyomi food co., LTD., established in 2008, is a comprehensive snack food enterprise.
• The company develops rapidly from a unique and forward-looking perspective, starting from the five golden key points of product research and development, brand positioning, visual marketing, market analysis and omni-channel sales, starting from the source to the sales terminal.We attach great importance to product quality and consumer experience. We believe that only products that truly meet consumer needs are good products that can open the market.
• Mei's snacks -- "minimalist new retail" hits.Cover dry series, Fried series, candied fruit series, nuts series, meat products series and other series of snacks.