Product Description
Fat free soft sour juj
ube fruit cake
lDescription:
The jujube cake is in transparent color. It is beautiful like amber, sweet and sour with nutritious. It is made from natural wild jujube as raw material, containing vitamins, amino acids and trace elements inherent in fresh fruits. It is tender and delicate. The taste is natural and sweet, and delicious.
lAdditives
Jujube cake does not add any pigments, flavors, edible gums, and uses wild jujube raw materials.
lCharacter
High protein, low fat, polysaccharide, multiple amino acids and multivitamins.
lFunctions
Jujube cake can play the role of promoting digestion, and regulate people's digestive system. In summer, people tend to feel loss of appetite. At this time, you may wish to eat some sour and sweet jujube cakes to make your appetite better. Jujube itself is a kind of good fruit. The sour glutinous rice is rich in vitamin B, which can promote subcutaneous blood circulation, make skin and hair shine, and smooth facial wrinkles to moisturize the skin and benefit beauty.
lUses
It can be eaten as the snack or it can be used as the decoration in the dessert.
Specification:
1 Bag/150g
Our Products
PRODUCTS INTRODUCTION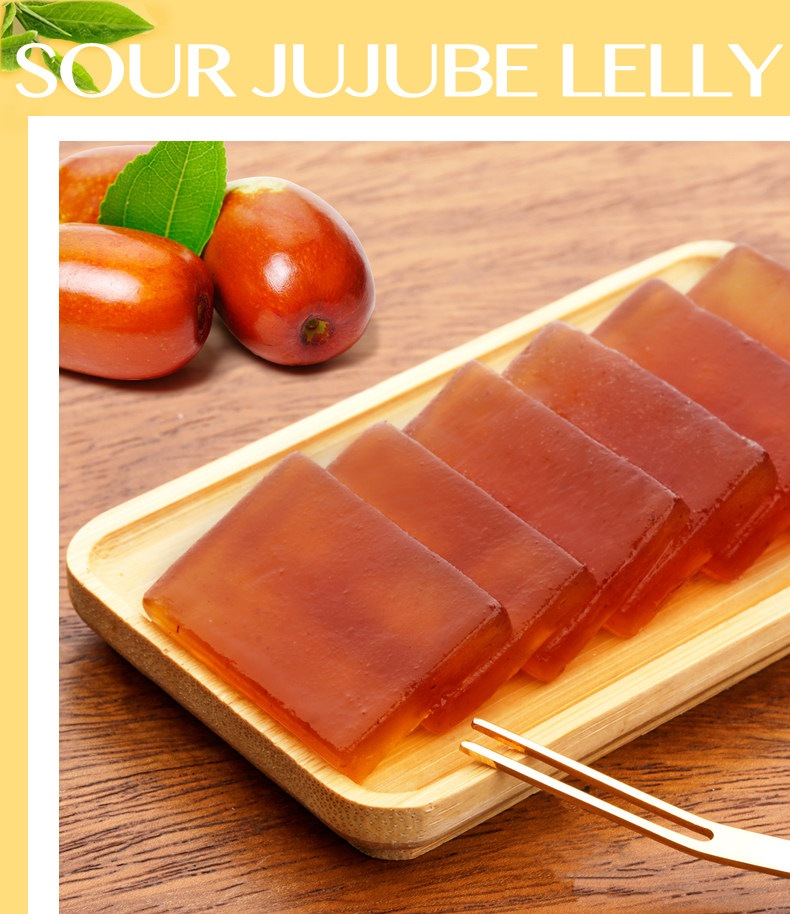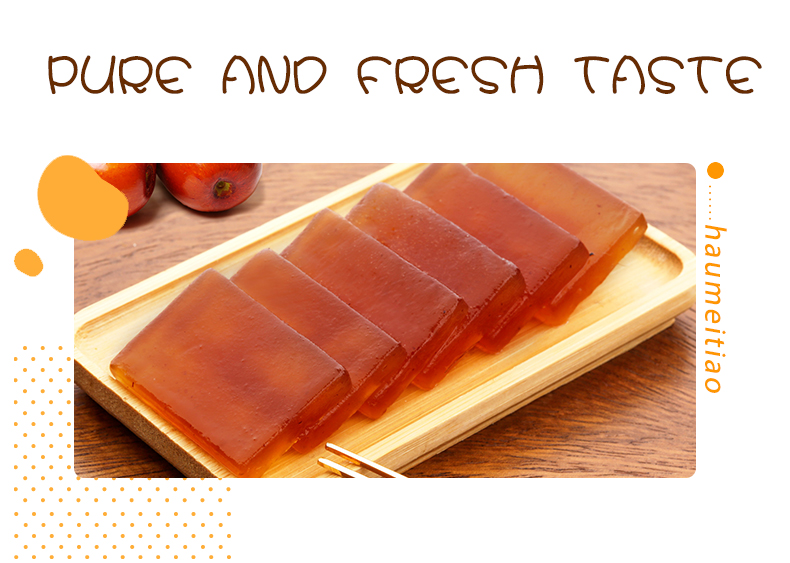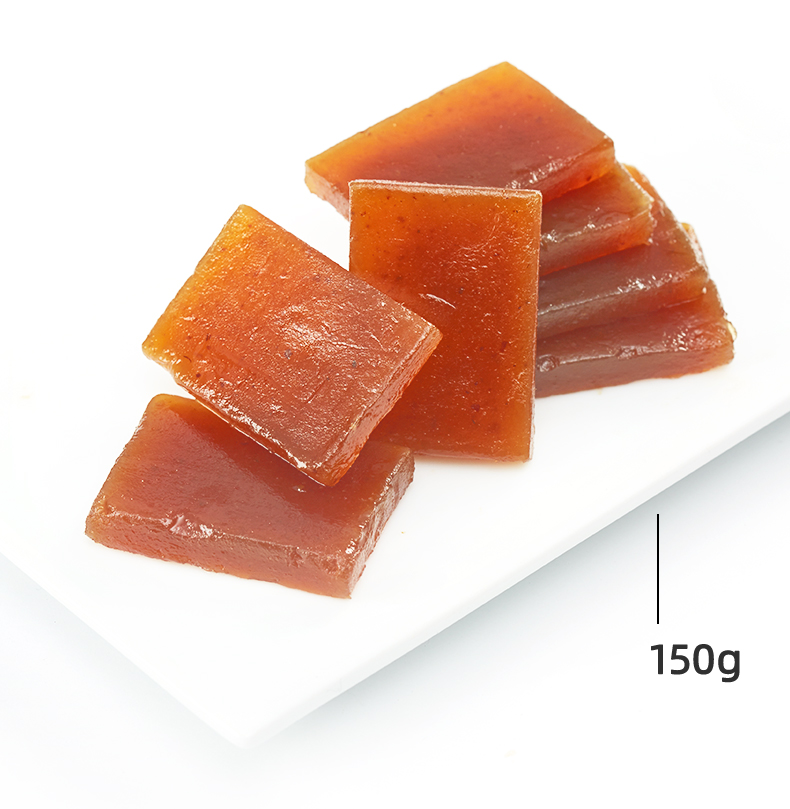 PRODUCTS DETAILS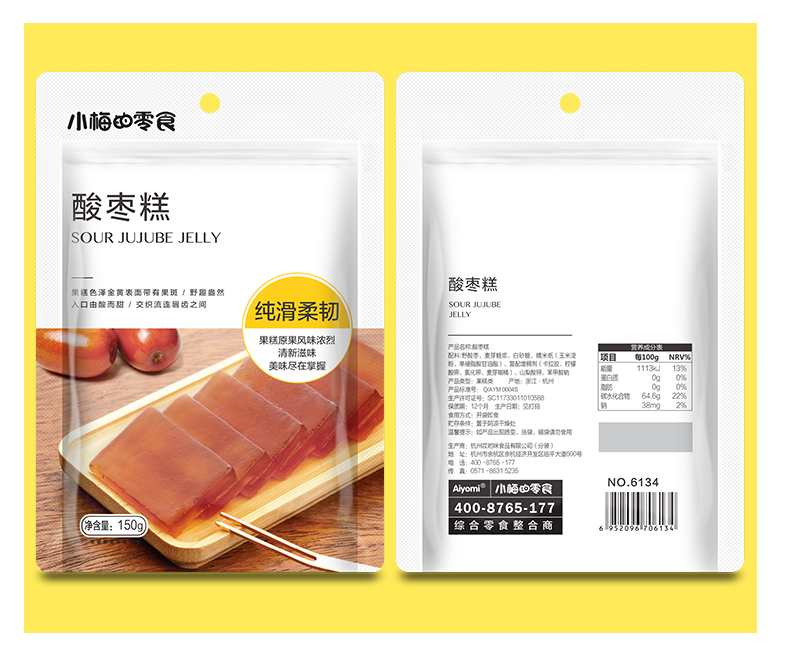 Our company
• Hangzhou Aiyomi food co., LTD., established in 2008, is a comprehensive snack food enterprise.
• The company develops rapidly from a unique and forward-looking perspective, starting from the five golden key points of product research and development, brand positioning, visual marketing, market analysis and omni-channel sales, starting from the source to the sales terminal. We attach great importance to product quality and consumer experience. We believe that only products that truly meet consumer needs are good products that can open the market.
• Mei's snacks -- "minimalist new retail" hits. Cover dry series, Fried series, candied fruit series, nuts series, meat products series and other series of snacks.