Product Description
Filipino Banana Chip Office Snack Fruit Dry Banana
Banana is a nutrient-rich fruit that contains a variety of nutrients. It can supply heat to the body. It contains a lot of potassium and magnesium. Potassium can prevent muscle spasms. Magnesium has the effect of eliminating fatigue and helping the brain. The substance of serotonin can make people's moods happy, relieve pain and depression, bananas also have a stagnation and antidiarrheal effect.
Specification:
20 Bags/Box, 80g/Bag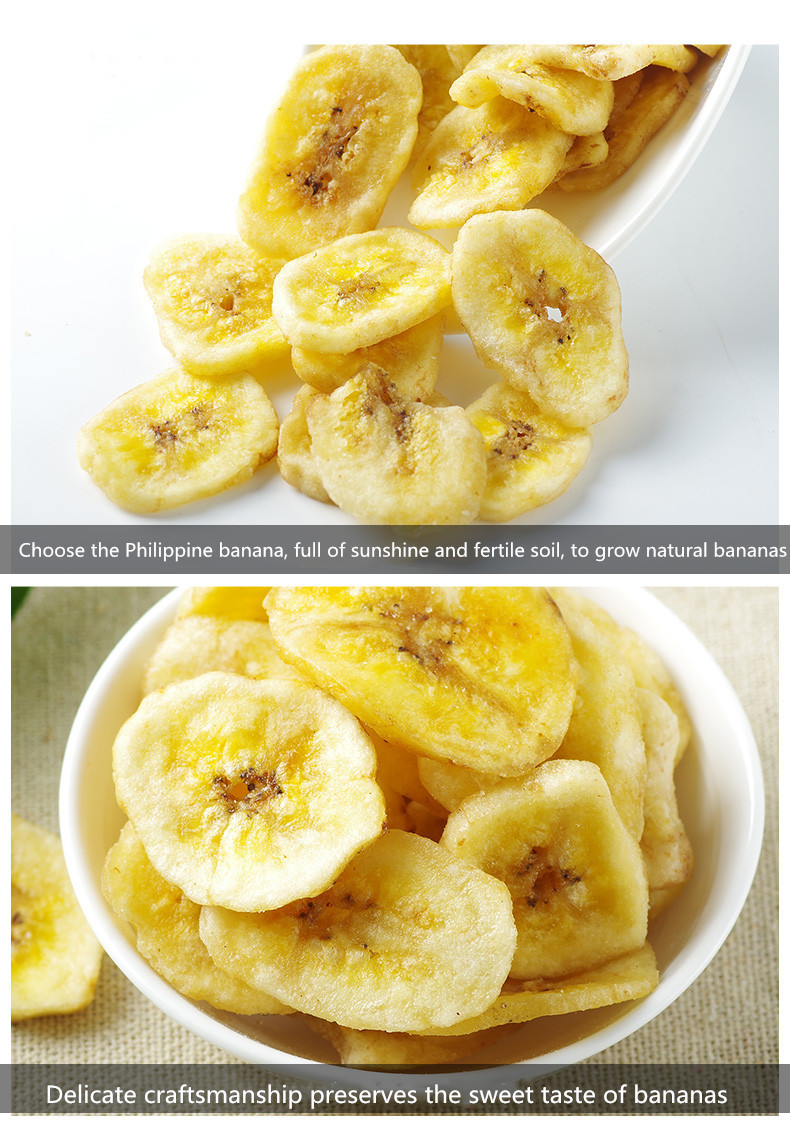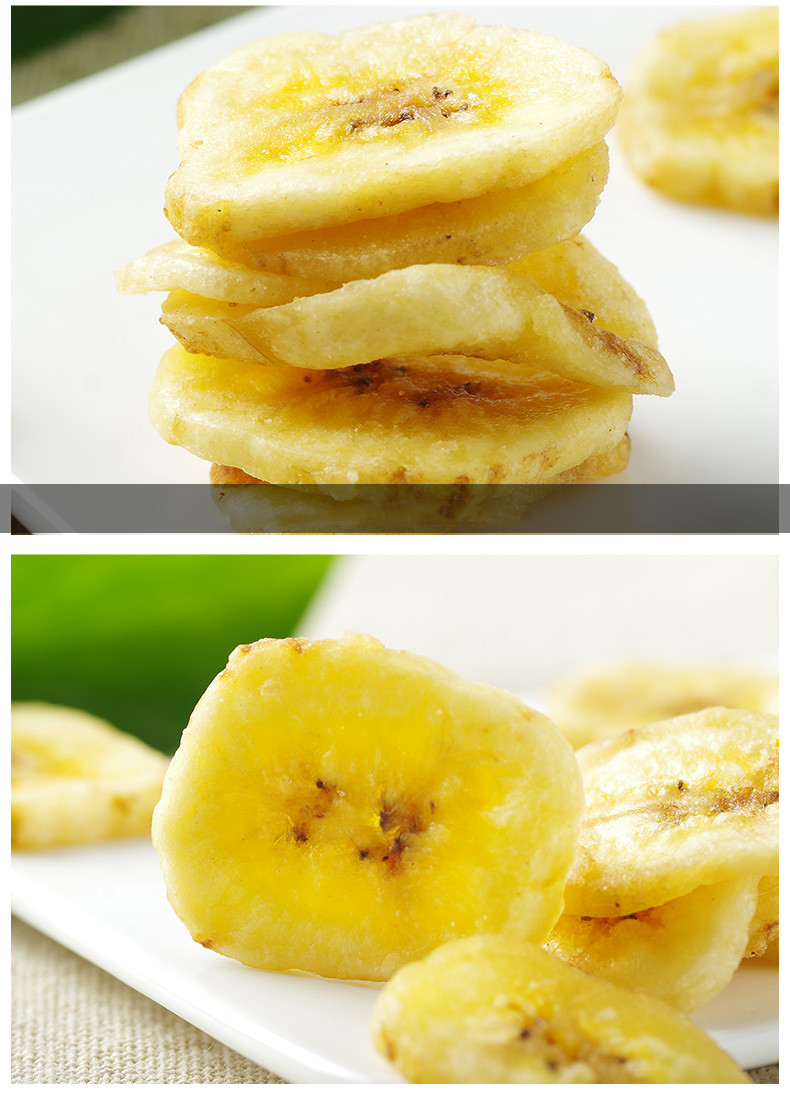 Related Products

Our Paking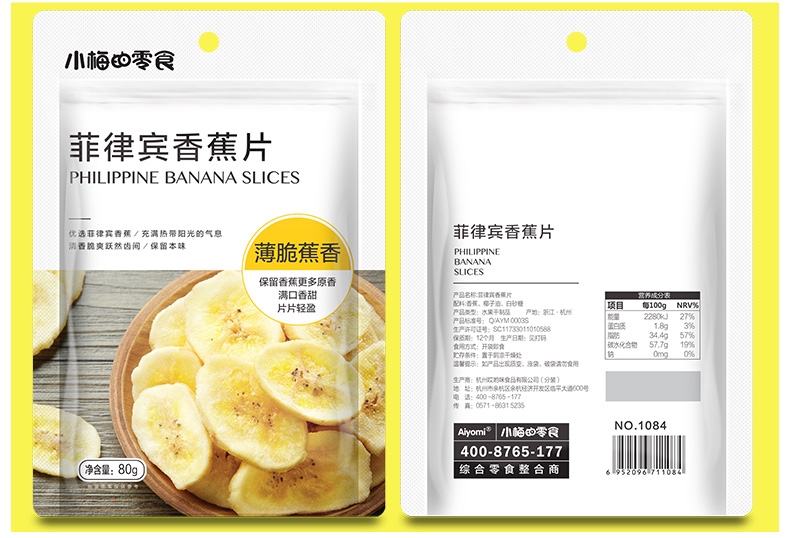 Our Company
• Hangzhou Aiyomi food co., LTD., established in 2008, is a comprehensive snack food enterprise.
• The company develops rapidly from a unique and forward-looking perspective, starting from the five golden key points of product research and development, brand positioning, visual marketing, market analysis and omni-channel sales, starting from the source to the sales terminal.We attach great importance to product quality and consumer experience. We believe that only products that truly meet consumer needs are good products that can open the market.
• Mei's snacks -- "minimalist new retail" hits.Cover dry series, Fried series, candied fruit series, nuts series, meat products series and other series of snacks.