Product Description
Flavored charcoal roast sauge
The sausage, a delicious baked food, is a low-temperature meat product with Chinese traditional flavor produced by modern Western-style meat processing technology. The meat products baked in an electric oven are popular among consumers.
The sausage is a kind of pork, chicken and beef as the main raw materials. It is processed by twisting, pickling, adding auxiliary materials, vacuum filling, smoked roasting and aseptic vacuum packaging. It needs cold chain distribution and storage.
Products details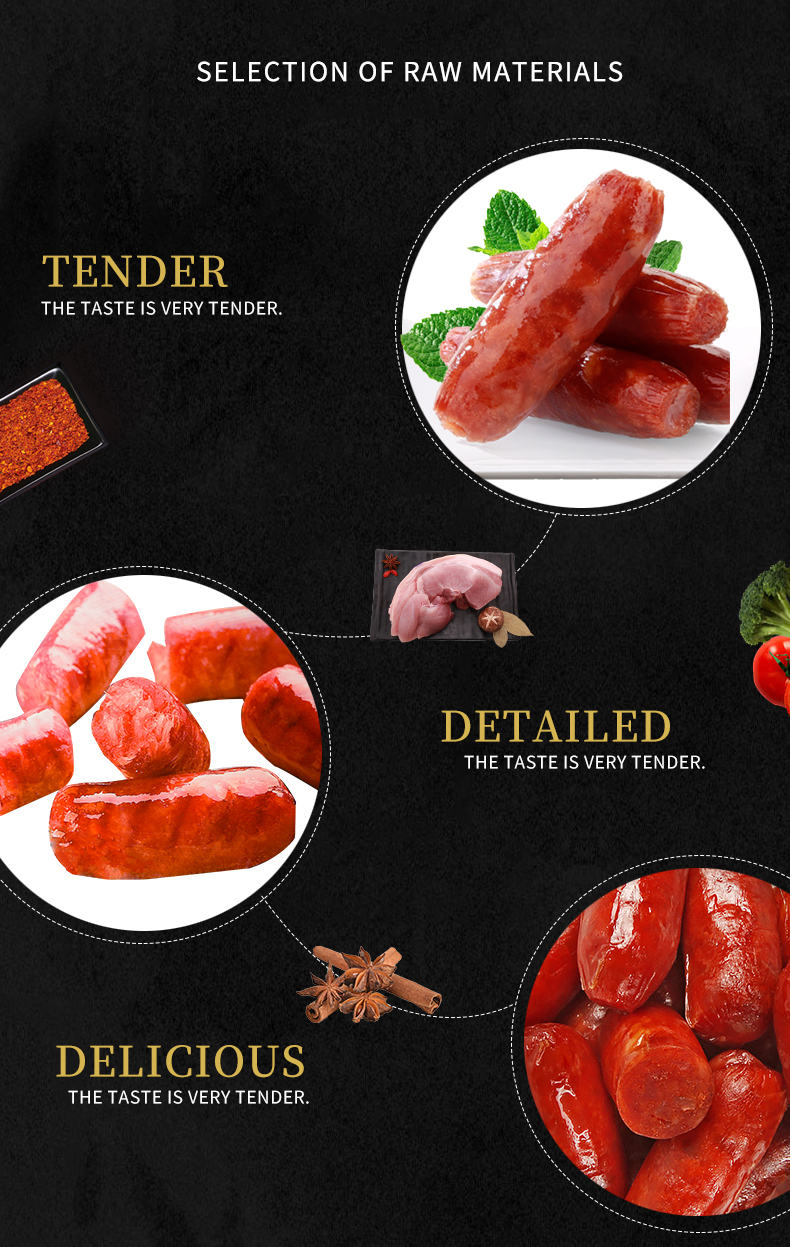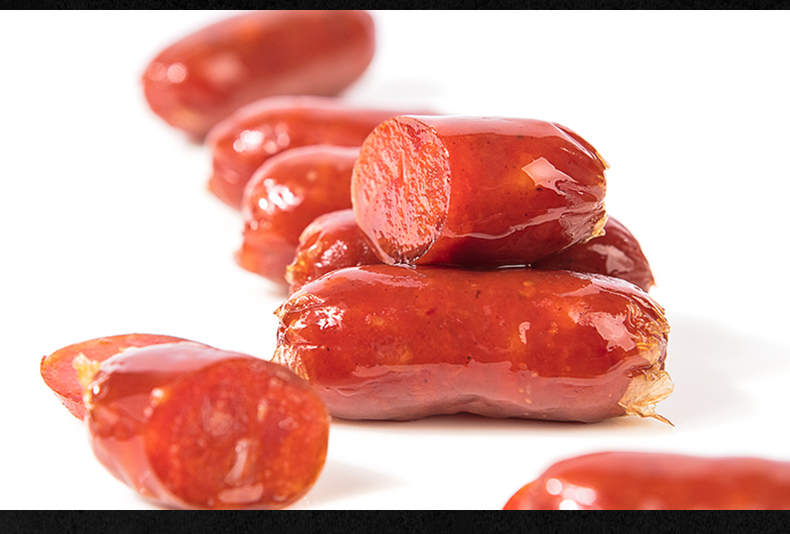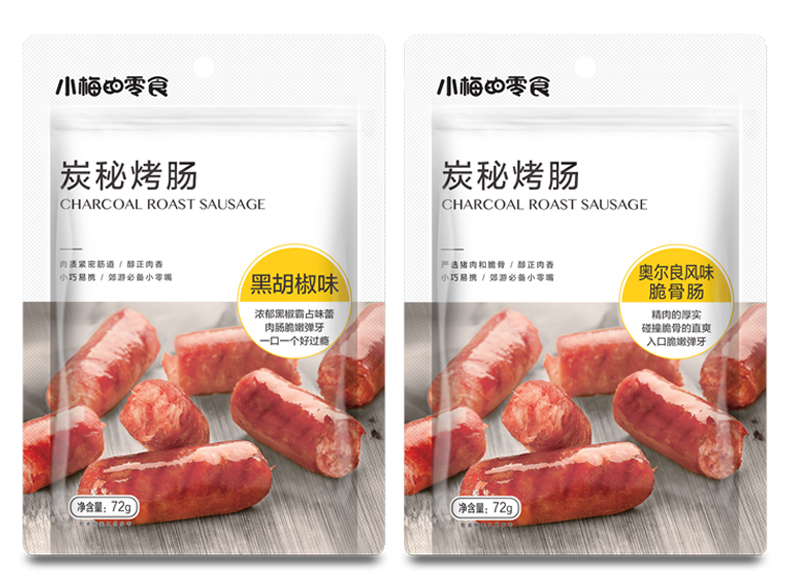 Our company
• Hangzhou Aiyomi food co., LTD., established in 2008, is a comprehensive snack food enterprise.
• The company develops rapidly from a unique and forward-looking perspective, starting from the five golden key points of product research and development, brand positioning, visual marketing, market analysis and omni-channel sales, starting from the source to the sales terminal.We attach great importance to product quality and consumer experience. We believe that only products that truly meet consumer needs are good products that can open the market.
• Mei's snacks -- "minimalist new retail" hits.Cover dry series, Fried series, candied fruit series, nuts series, meat products series and other series of snacks.