Product Description
Healthy fruit hawthorn roll snacks
lDescription:
The hawthron roll is made up of the hawthron. It is sweet and sour, which helps digestion, especially for children. Moreover, the raw materials come in a wide range; the production is relatively simple, and it is a fruit with small investment and large profits. Old people and children are especially fond of it. Its taste is natural and delicious.
lCharacter
Contains a variety of vitamins, tartaric acid, citric acid, behenic acid, malic acid, etc.;
It also contains flavonoids, lactones, sugars, proteins, fats and minerals such as calcium, phosphorus, iron, etc.;
lFunctions
Hawthorn has the effects of appetizing, digestion, and blood circulation . Hawthorn contains organic acids, which can increase the digestive enzyme secretion. In addition, the hawthorn also has the effect of softening blood vessels.
lUses
The hawthorn can be eaten directly as a sweet, appetizing snack.
The hawthorn roll can also be used for fried food.
It can also be used as fruit juice, and added to lemon juice to make it a summer juice.
Specification:
1 Bag/108g
Our Products
PRODUCTS INTRODUCTION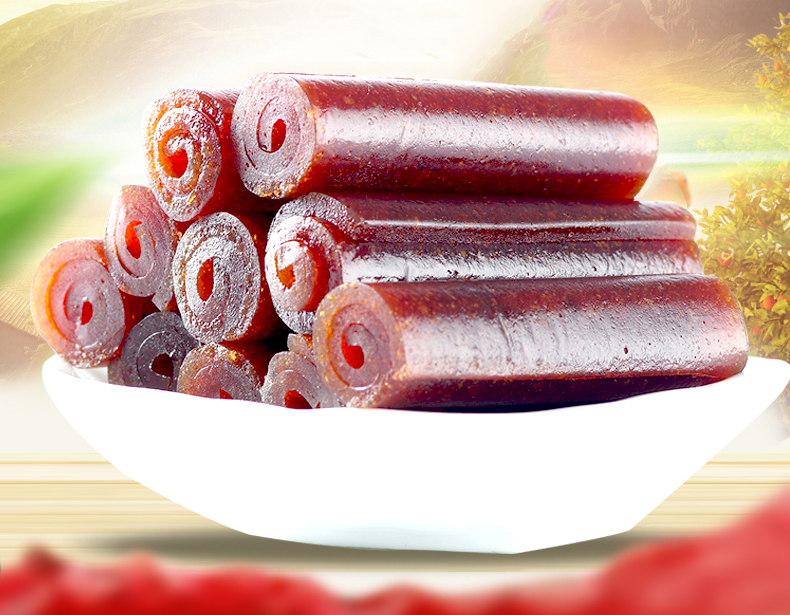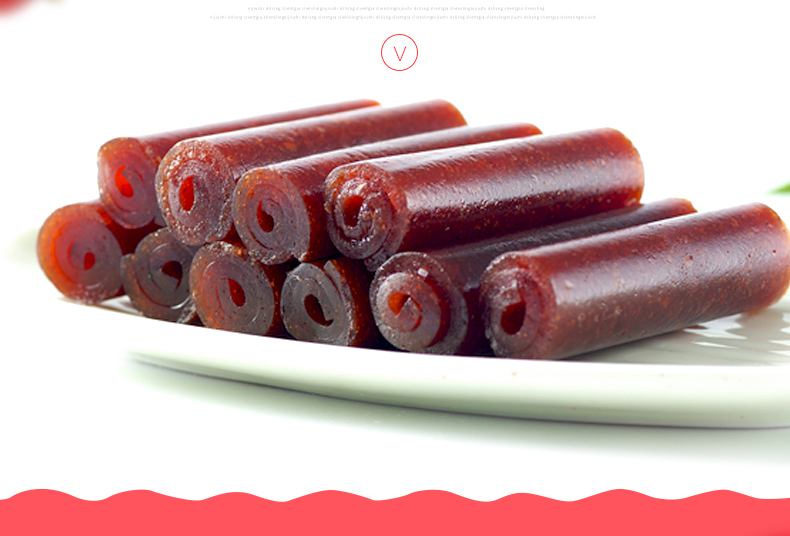 PRODUCTS DETAIL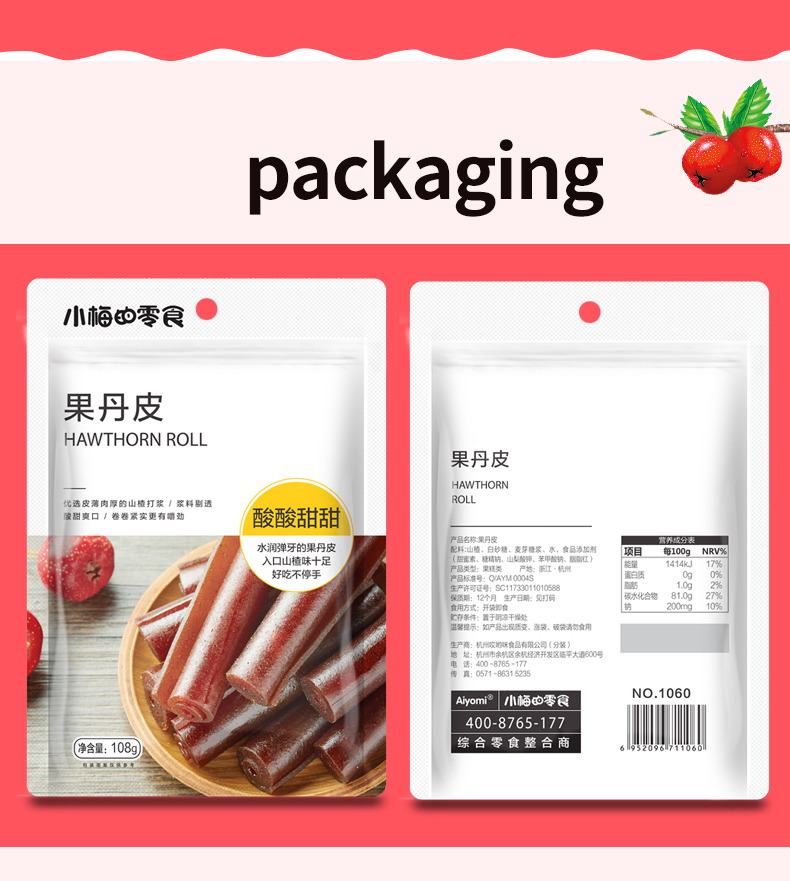 Our company
• Hangzhou Aiyomi food co., LTD., established in 2008, is a comprehensive snack food enterprise.
• The company develops rapidly from a unique and forward-looking perspective, starting from the five golden key points of product research and development, brand positioning, visual marketing, market analysis and omni-channel sales, starting from the source to the sales terminal. We attach great importance to product quality and consumer experience. We believe that only products that truly meet consumer needs are good products that can open the market.
• Mei's snacks -- "minimalist new retail" hits. Cover dry series, Fried series, candied fruit series, nuts series, meat products series and other series of snacks.