Product Description
Roast meat over charcoal fire
Roast me is a kind of flake-shaped meat that has been marinated and baked with pork. It is convenient, well-made, delicious, resistant to storage and easy to transport. Its color is bright reddish brown. It needs to use the fresh pork hind leg part, peel off the skin, sputum, bones and bones, take the whole piece of pure lean meat as the basic raw material.
Product types: barbecued meat products (roast meat)
Ingredients: pork, sugar, fish sauce, spices.
Allergenic substances: Fish sauce
Standard Code of products: Q/JQL0012S
Food production license number: SC10433042400142
Product Details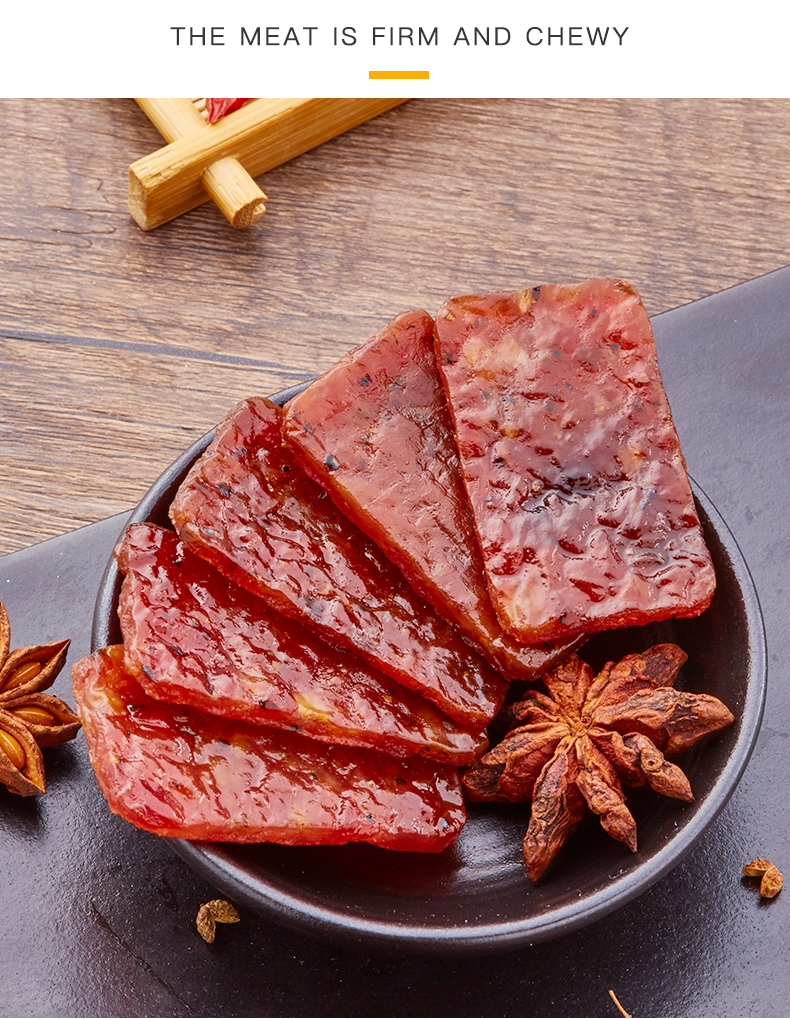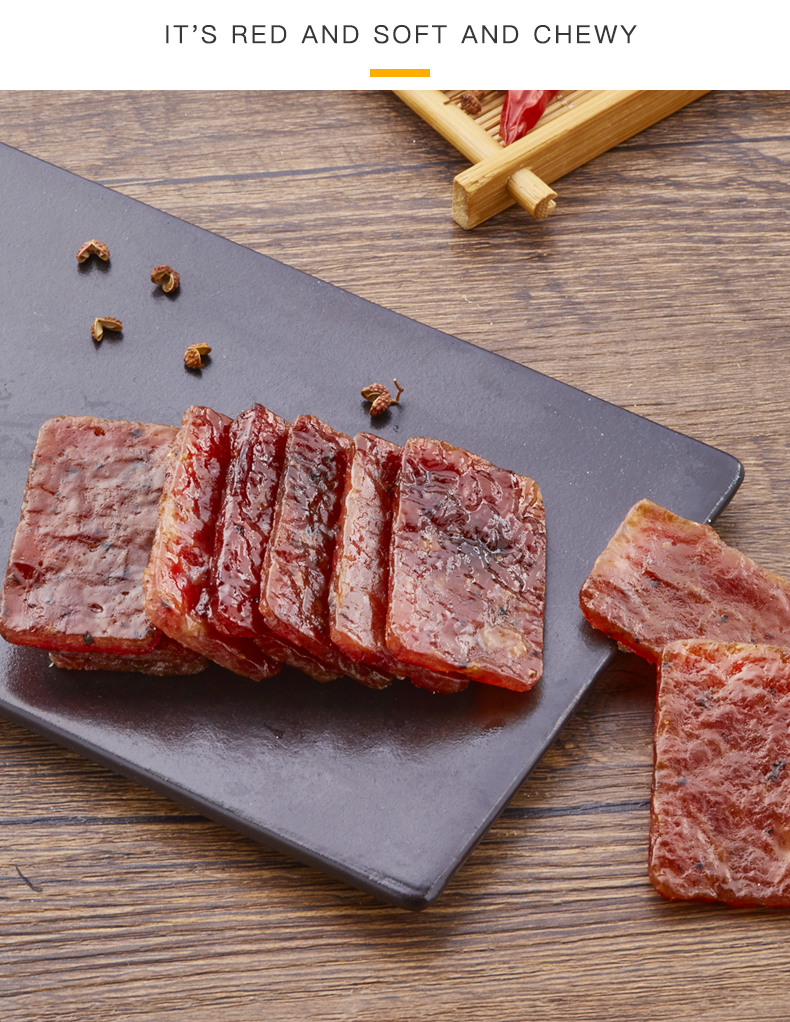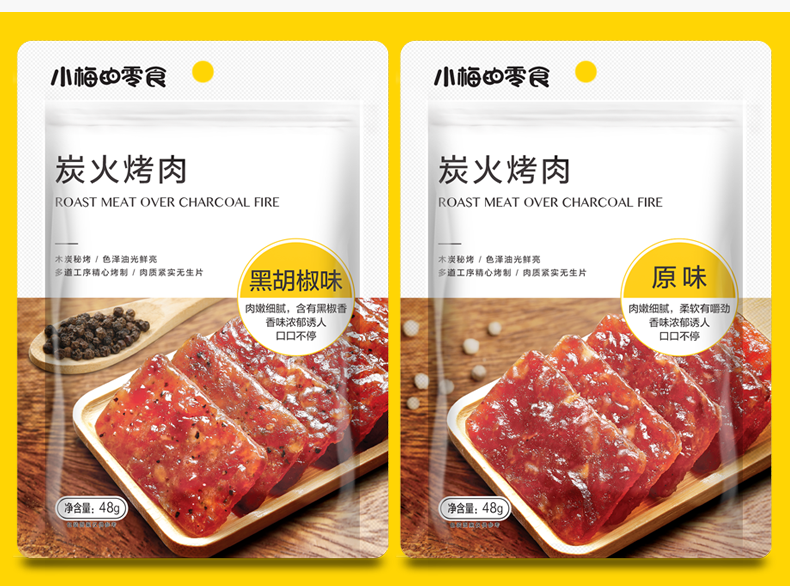 Our company
• Hangzhou Aiyomi food co., LTD., established in 2008, is a comprehensive snack food enterprise.
• The company develops rapidly from a unique and forward-looking perspective, starting from the five golden key points of product research and development, brand positioning, visual marketing, market analysis and omni-channel sales, starting from the source to the sales terminal.We attach great importance to product quality and consumer experience. We believe that only products that truly meet consumer needs are good products that can open the market.
• Mei's snacks -- "minimalist new retail" hits.Cover dry series, Fried series, candied fruit series, nuts series, meat products series and other series of snacks.