Product Description
Roasted Sunflower Seeds in Pecan Flavor
The most unique part of the pecan-flavored seed is in the process of its production, adding real pecan so as to have a strong pecan flavor, which can stimulate people's taste buds. Not only can they be used as snacks, but also as raw materials for making cakes. Sunflower seeds are very nutritious, and they contain the best vitamins, proteins and oils. The content of vitamin E in sunflower seeds is very high. As long as everyone eats some sunflower seeds every day, they can meet the daily requirement of vitamin E in human body.
PRODUCTS INTRODUCTION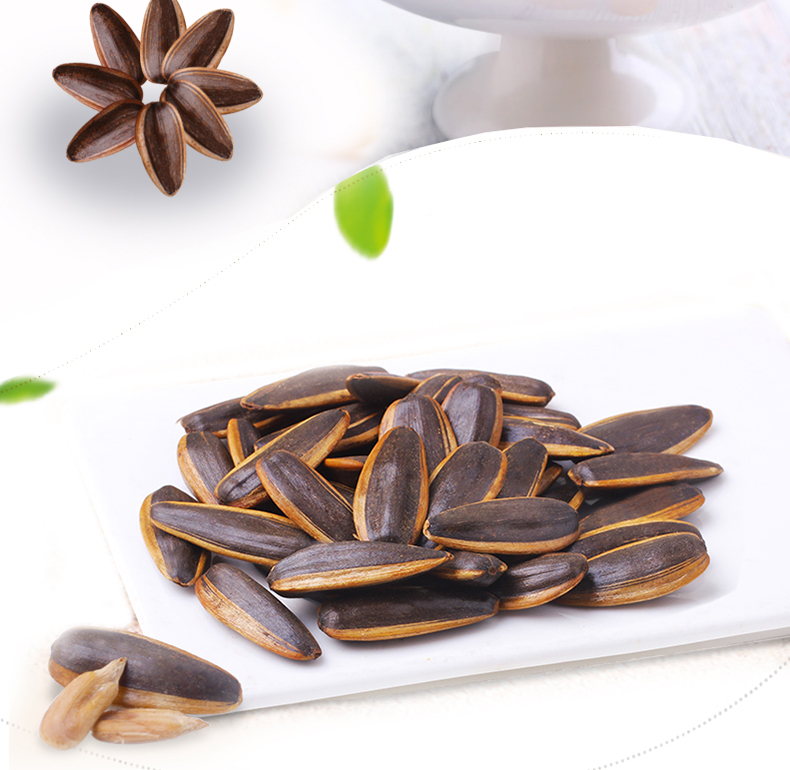 PRODUCTS DETAIL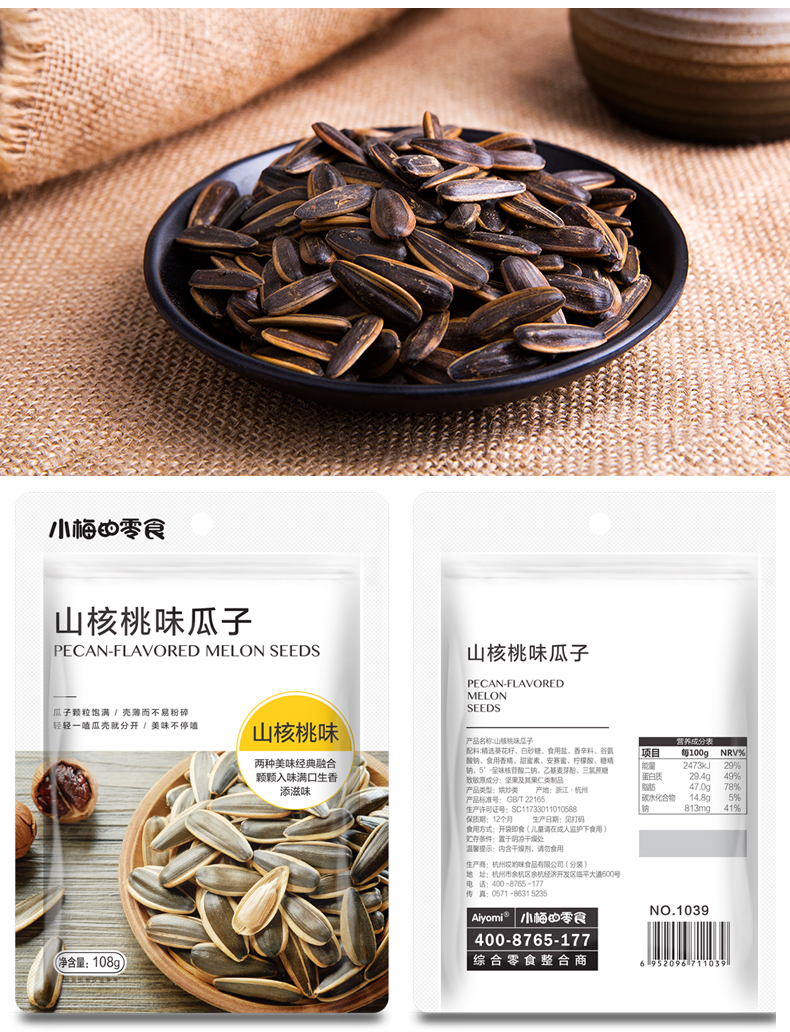 Our company
• Hangzhou Aiyomi food co., LTD., established in 2008, is a comprehensive snack food enterprise.
• The company develops rapidly from a unique and forward-looking perspective, starting from the five golden key points of product research and development, brand positioning, visual marketing, market analysis and omni-channel sales, starting from the source to the sales terminal.We attach great importance to product quality and consumer experience. We believe that only products that truly meet consumer needs are good products that can open the market.
• Mei's snacks -- "minimalist new retail" hits.Cover dry series, Fried series, candied fruit series, nuts series, meat products series and other series of snacks.