Product Description
Selected dried bayberry
Bayberry contains a variety of organic acids, vitamin C content is also very rich, not only can directly participate in the body's sugar metabolism and redox process, enhance capillary permeability, but also reduce blood fat, prevent the formation of cancer cells in the body . The fruit acid contained can not only appease the body, but also eliminate the heat, and also prevent the sugar from turning into fat in the body, which helps to lose weight. Bayberry can cure dysentery and abdominal pain. It has a good effect on sputum.
Ingredients: bayberry, sugar, Malt syrup, edible salt, food additive [citric acid, Sodium Pyrosulfite].
Products details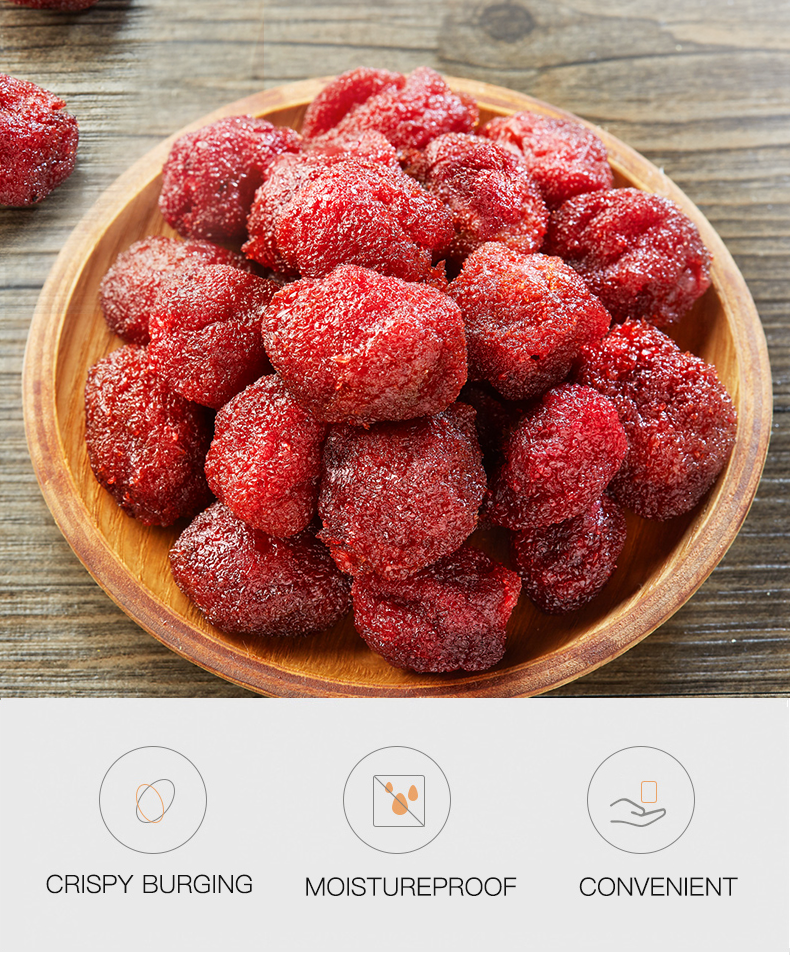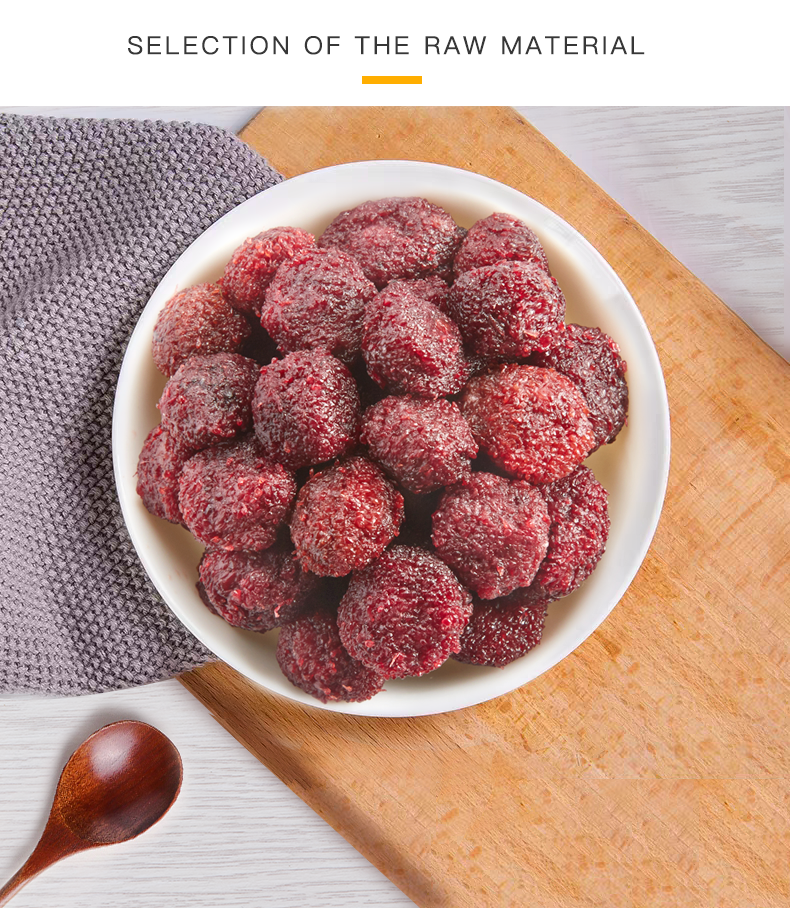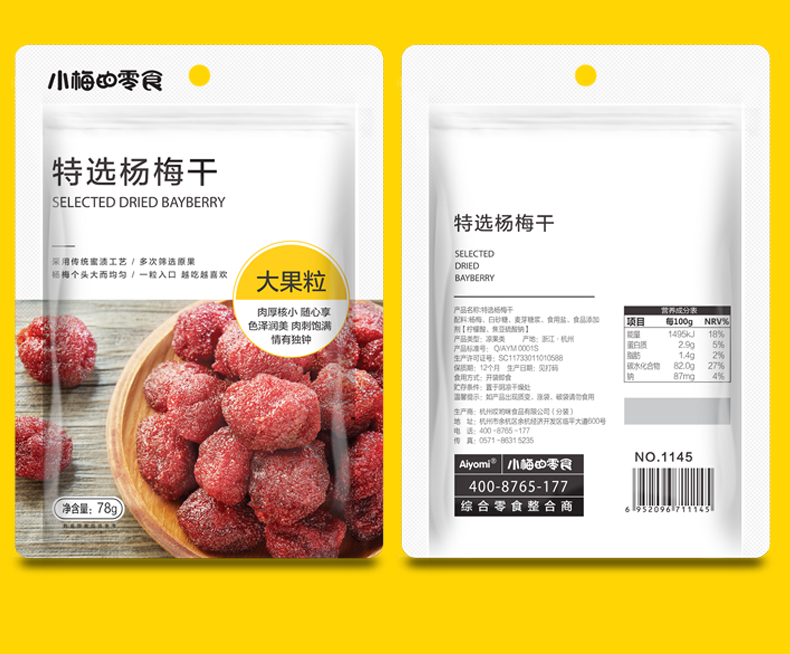 Our company
• Hangzhou Aiyomi food co., LTD., established in 2008, is a comprehensive snack food enterprise.
• The company develops rapidly from a unique and forward-looking perspective, starting from the five golden key points of product research and development, brand positioning, visual marketing, market analysis and omni-channel sales, starting from the source to the sales terminal.We attach great importance to product quality and consumer experience. We believe that only products that truly meet consumer needs are good products that can open the market.
• Mei's snacks -- "minimalist new retail" hits.Cover dry series, Fried series, candied fruit series, nuts series, meat products series and other series of snacks.