Product Description
Hot sale Vacuum Fried Shiitake Mushroom chips
lDescription:
Mushroom Chips is a healthy snack made with mushrooms that are crispy and delicious. It is made up of raw mushrooms, making them full of nutrients. Our mushrooms are all natural, gluten and free from preservatives, artificial colours or flavours, trans-free free, cholesterol free, no added MSG and non-GMO.
lAdditives
Mushroom crisps are new, natural green puffed snacks that are easy to carry.
lCharacter
High protein, low fat, polysaccharide, multiple amino acids and multivitamins.
lFunctions
The mushroom crisps has a certain elimination effect on hydrogen peroxide in the body. It also contains an anti-viral interferon-inducing agent, which can improve the body's disease resistance and prevent influenza.
lUses
The unique flavor and special taste of the mushrooms begin to blend together, and the rich aroma fills the mouth, which is more crispy than the potato chips.
Specification:
1 Bag/30g
Our Products
PRODUCTS INTRODUCTION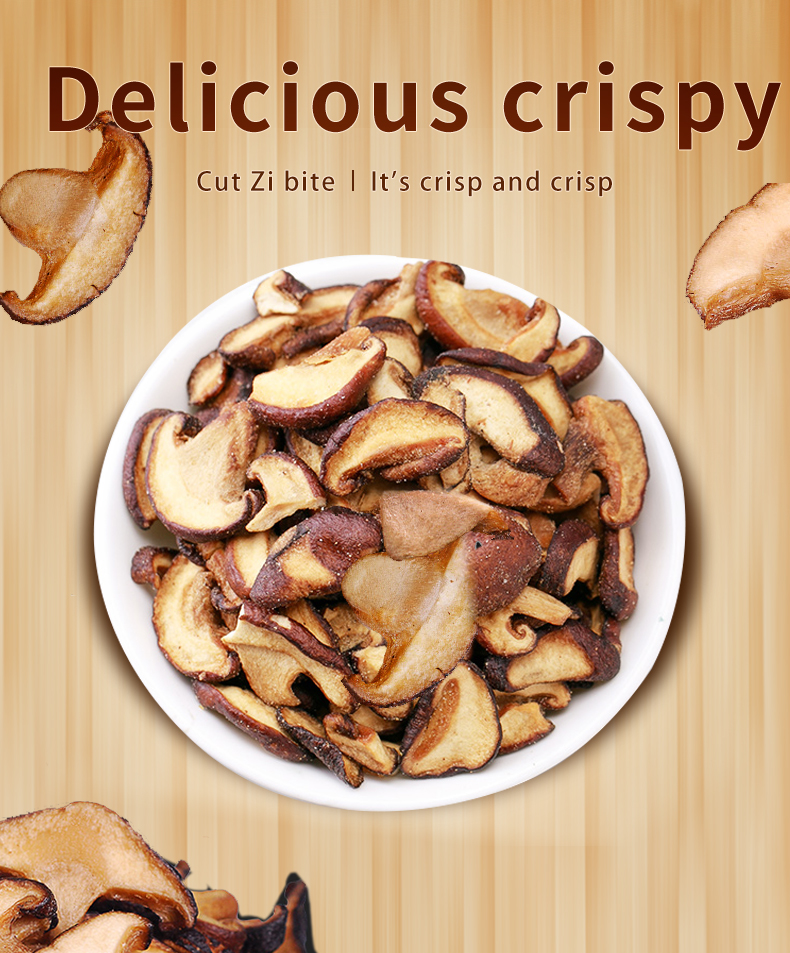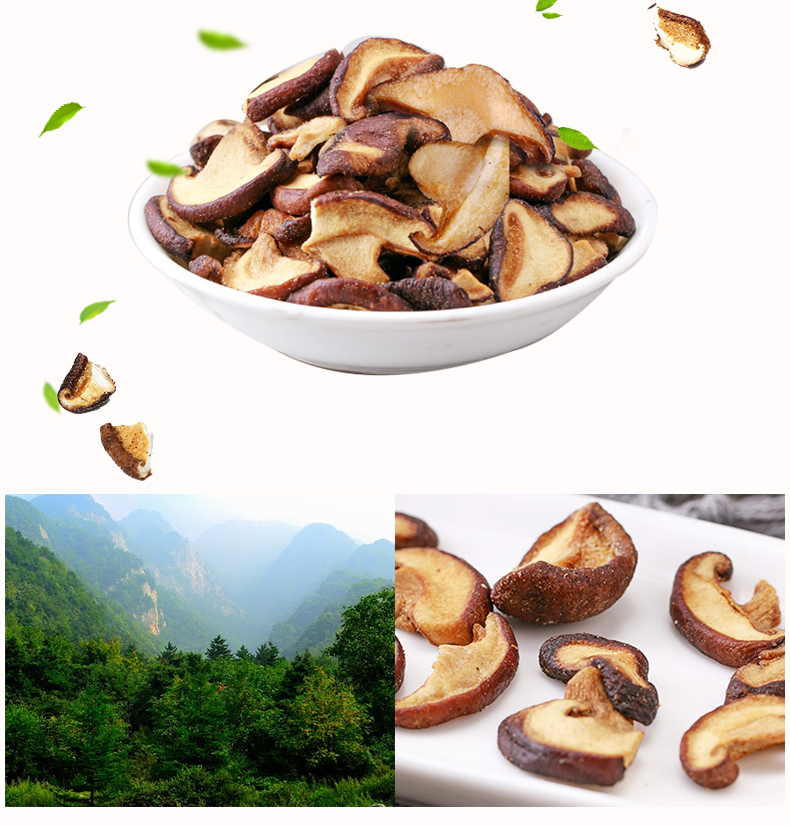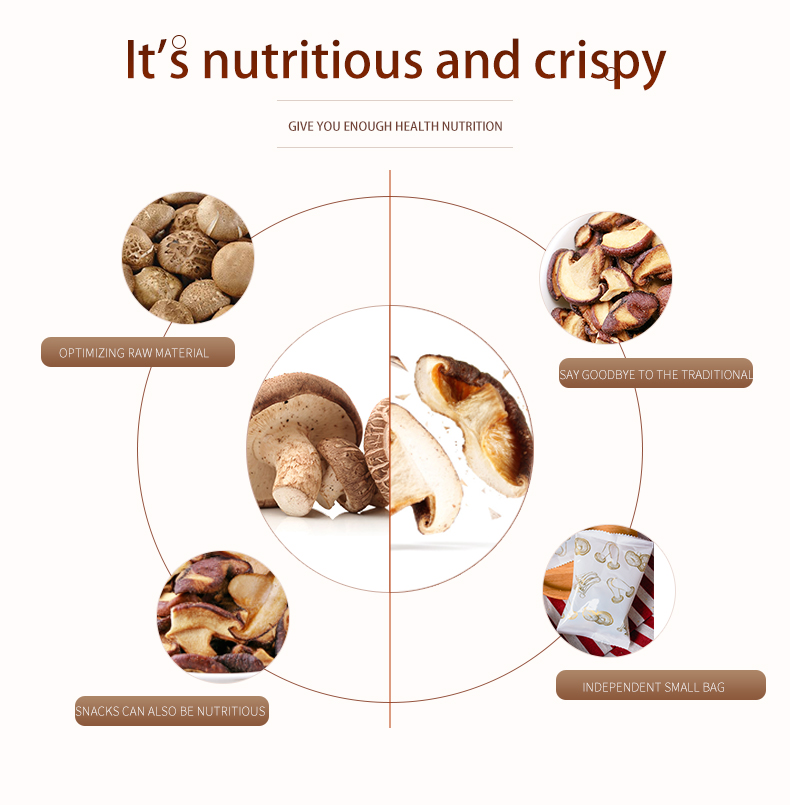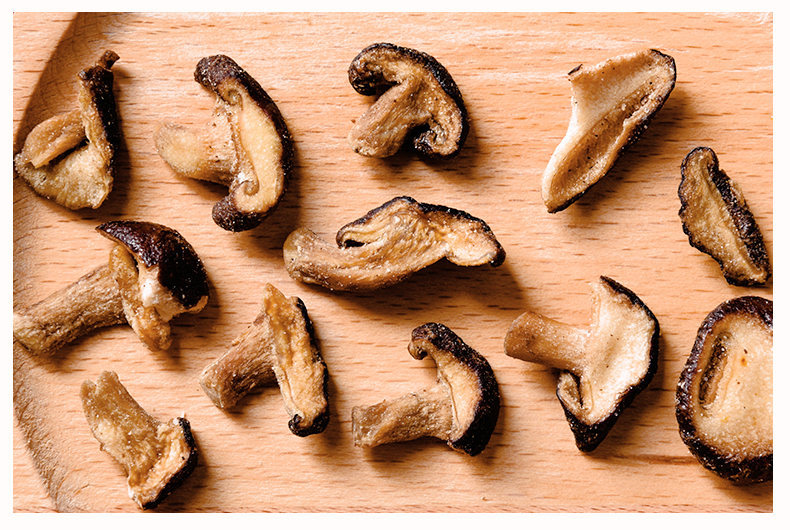 PRODUCT DETAILS
Our company
• Hangzhou Aiyomi food co., LTD., established in 2008, is a comprehensive snack food enterprise.
• The company develops rapidly from a unique and forward-looking perspective, starting from the five golden key points of product research and development, brand positioning, visual marketing, market analysis and omni-channel sales, starting from the source to the sales terminal.We attach great importance to product quality and consumer experience. We believe that only products that truly meet consumer needs are good products that can open the market.
• Mei's snacks -- "minimalist new retail" hits.Cover dry series, Fried series, candied fruit series, nuts series, meat products series and other series of snacks.