Product Description
Daily Pistachio
Pistachio is a kind of dried fruit. The pistachio's husk is yellow-white cracked and slit, revealing green nuts. Pistachio is a low-fat, low-calorie, high-fiber nut, which is rich in nutrients and delicious.
Pistachio helps protect eyesight. The green part of the pistachio nuts actually contains lutein, which helps improve vision, helps the eyes resist light damage, relieves visual fatigue and improves human immunity.
Pistachio helps to protect the cardiovascular and cerebrovascular. The fat content in pistachios is relatively high. Most of the fat in pistachio is oleic acid. Oleic acid is an unsaturated fat that can lower cholesterol in the blood and is beneficial to cardiovascular health.
Pistachio helps with skin care. Pistachio contains vitamin E, which helps protect the skin, prevent aging, enhance skin elasticity, and improve skin care.
Pistachios help prevent atherosclerosis. Pistachios contain more phytosterols. Animal cholesterol can cause atherosclerosis, while phytosterols do not. Plant sterols can be absorbed by the intestines instead of animal cholesterol, which can effectively lower cholesterol. And prevent atherosclerosis. In addition, pistachios are also rich in ammonia, acid arginine helps reduce blood lipids, but also reduces the risk of heart attack, lower cholesterol, and also help prevent atherosclerosis.
Products details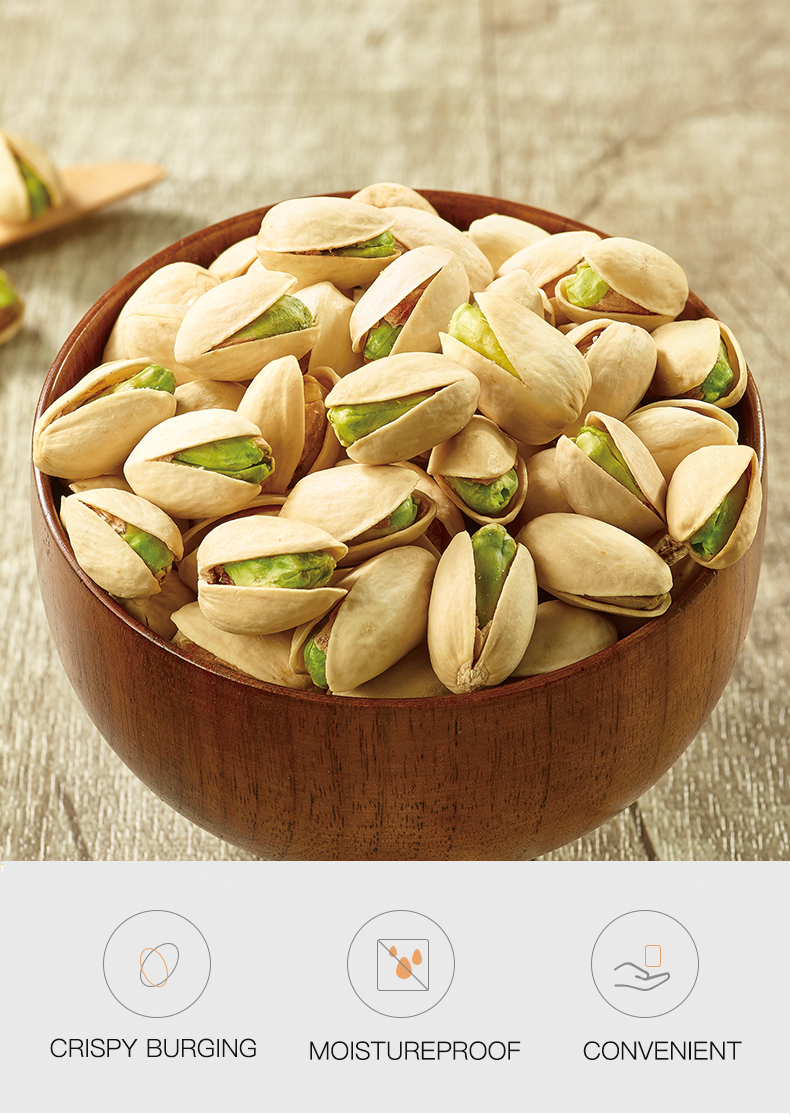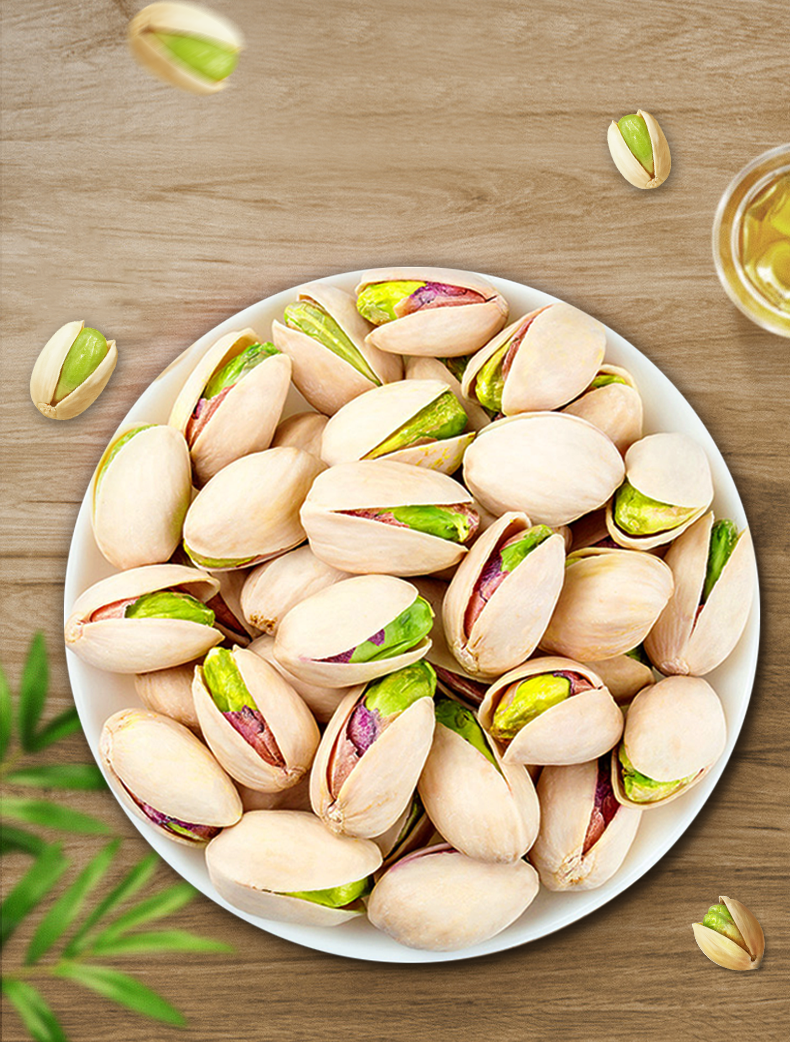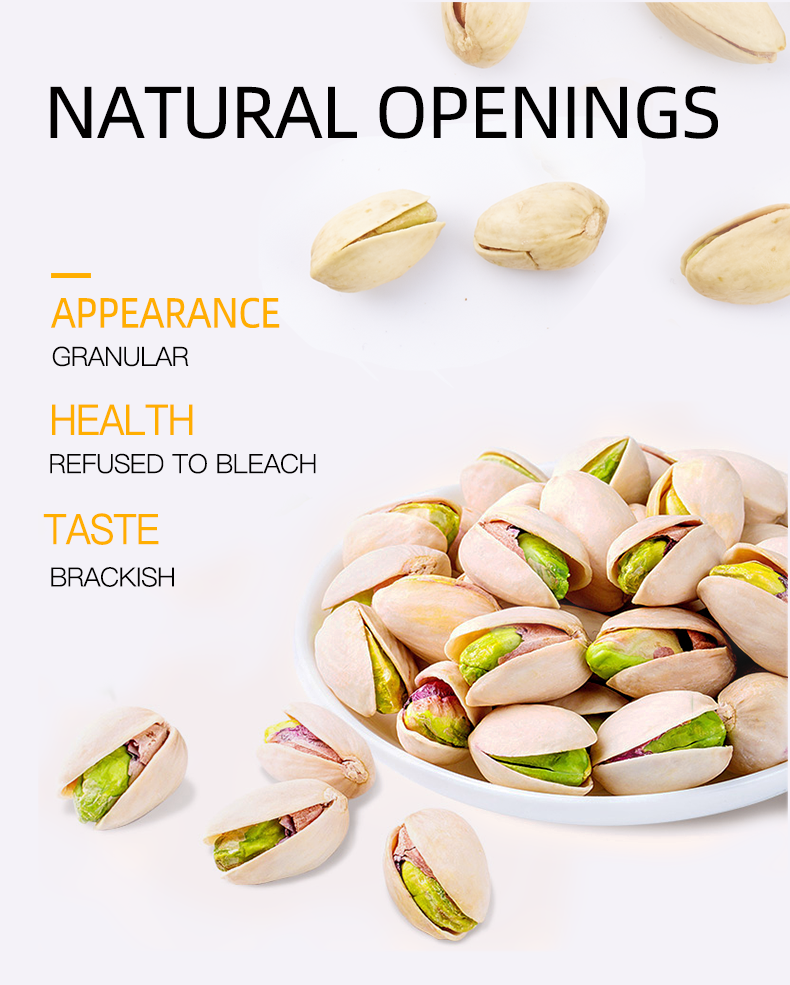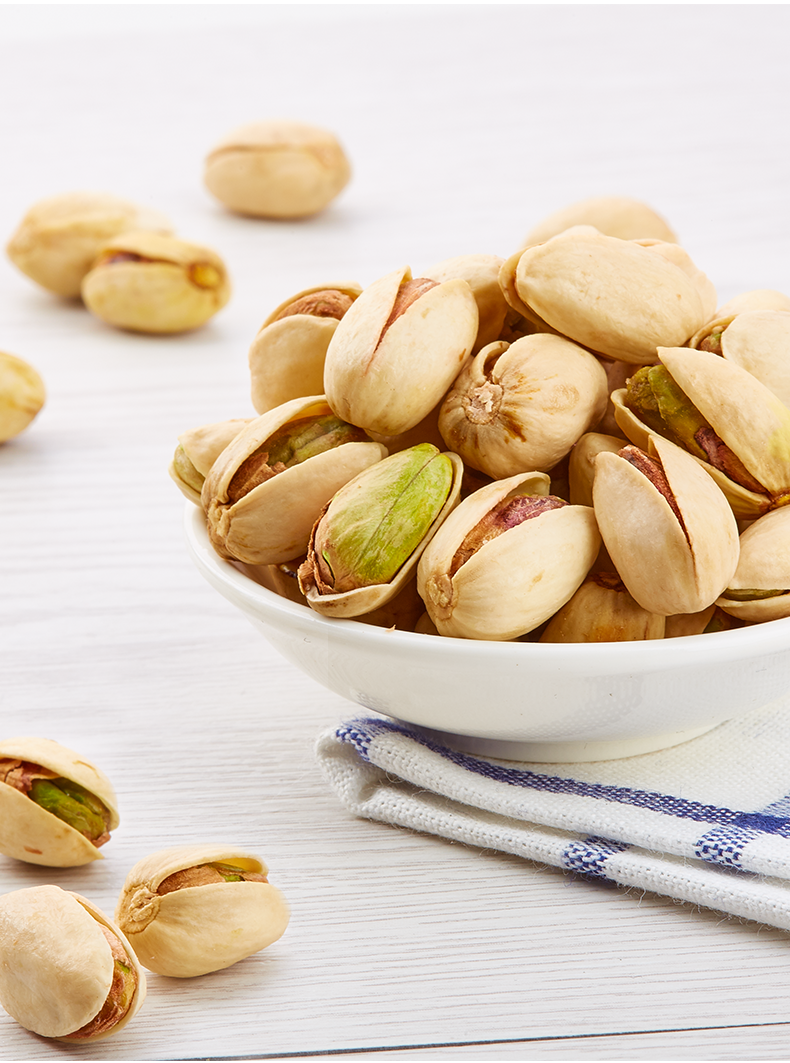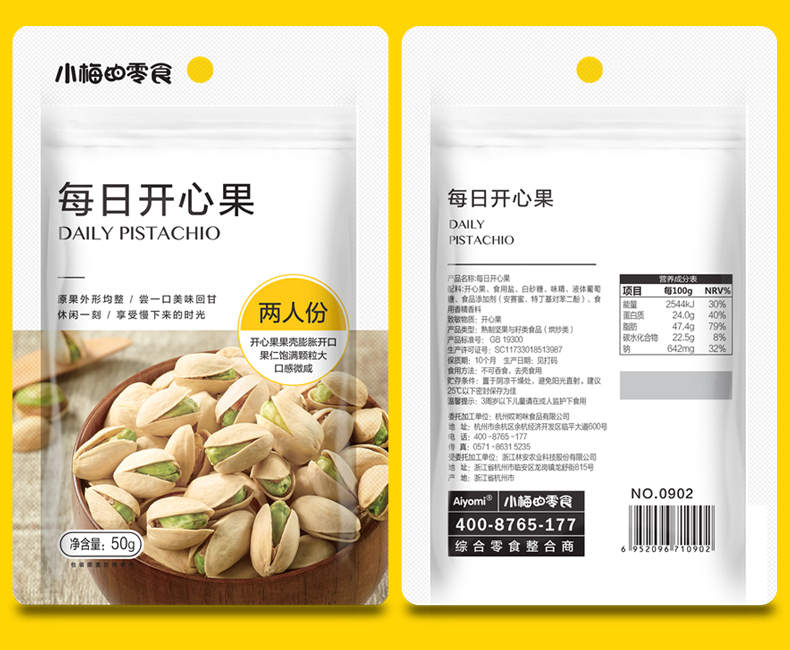 Our company
• Hangzhou Aiyomi food co., LTD., established in 2008, is a comprehensive snack food enterprise.
• The company develops rapidly from a unique and forward-looking perspective, starting from the five golden key points of product research and development, brand positioning, visual marketing, market analysis and omni-channel sales, starting from the source to the sales terminal.We attach great importance to product quality and consumer experience. We believe that only products that truly meet consumer needs are good products that can open the market.
• Mei's snacks -- "minimalist new retail" hits.Cover dry series, Fried series, candied fruit series, nuts series, meat products series and other series of snacks.