Product Description
Hand-torn stwed beef
Beef is loved by everyone because of its nutrient richness. The eating method of beef is also rich and varied, fried, stewed, simmered, boiled; roasted, steamed, marinated, and varied. Simple, super delicious, it can be served on the table, as well as snacks.
Product Name: Hand-torn stewed beef
Ingredient: beef, sugar, drinking water, edible salt, MSG, yellow rice wine (including caramel color), vegetable oil, sour soy sauce (including caramel color), spices, food additives (5- flavor nucleotide sodium, dehydrogenated sodium acetate, Monascus color), edible flavor and fragrance.
Product standard code: GB/T23586
Production license number: SC10433100200165
Products details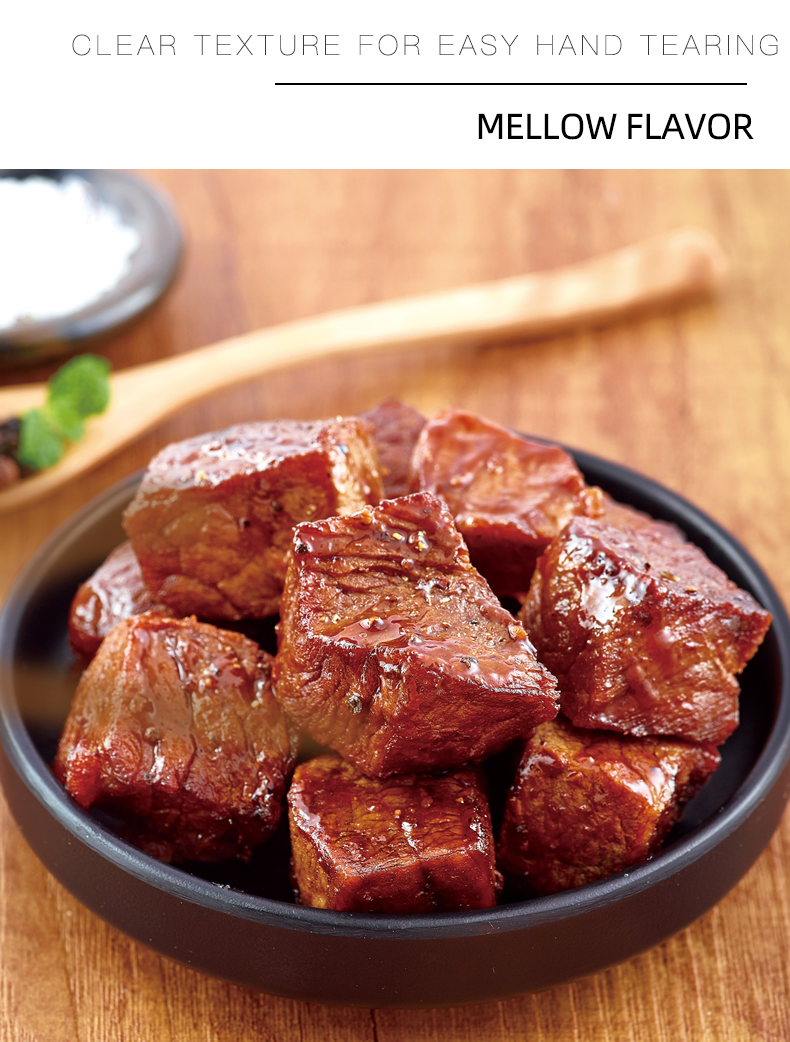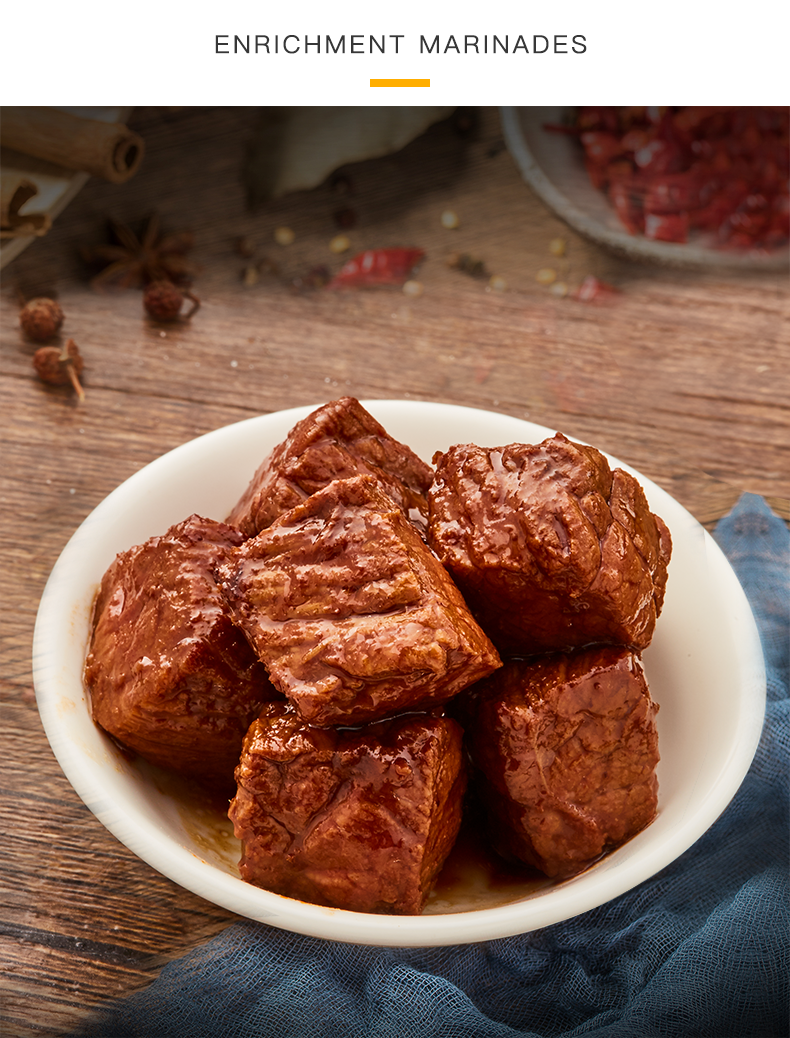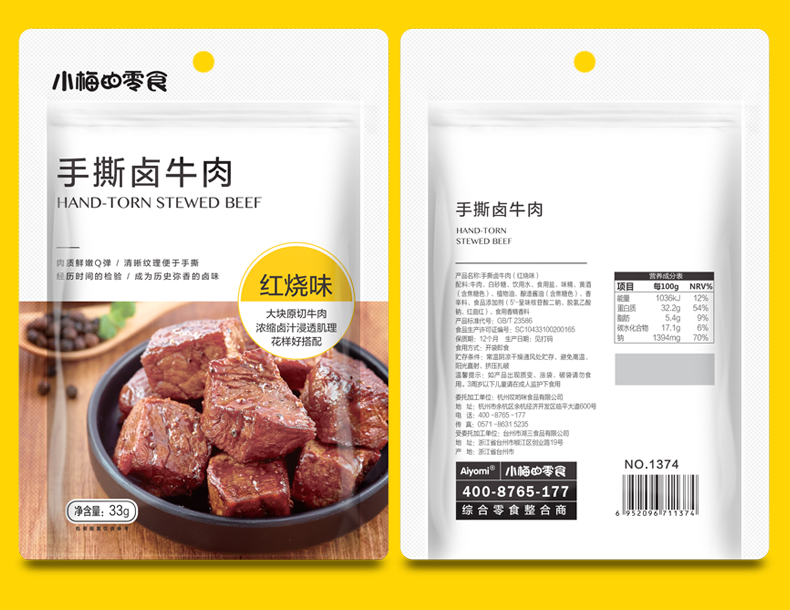 Our company
• Hangzhou Aiyomi food co., LTD., established in 2008, is a comprehensive snack food enterprise.
• The company develops rapidly from a unique and forward-looking perspective, starting from the five golden key points of product research and development, brand positioning, visual marketing, market analysis and omni-channel sales, starting from the source to the sales terminal.We attach great importance to product quality and consumer experience. We believe that only products that truly meet consumer needs are good products that can open the market.
• Mei's snacks -- "minimalist new retail" hits.Cover dry series, Fried series, candied fruit series, nuts series, meat products series and other series of snacks.