Product Description
Instant lemon slices
Lemon is rich in vitamin C, but because of the special acidity, everyone loves lemonade. Fresh lemons are often inconvenient to carry and store. We use vacuum freeze dry technology to maintain the nutrients of the original ingredients of the lemon, which is more convenient to store and carry. The flavor is more delicious, and the nutrition is doubled. Run a cup of water every day, say goodbye to little black girl, only be a white beauty!
Ingredients: lemon, sugar, glucose, Malt syrup, food additive (citric acid, Sodium metabisulfite).
Product type: preserved fruit
Products detail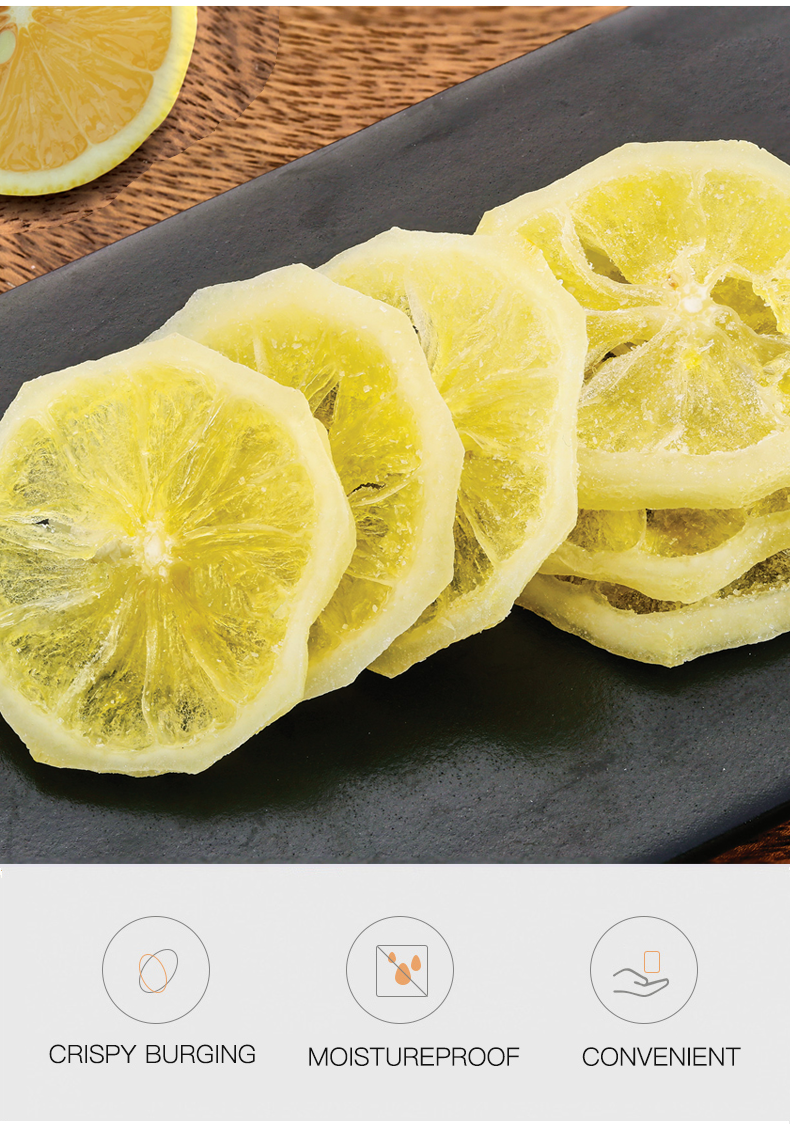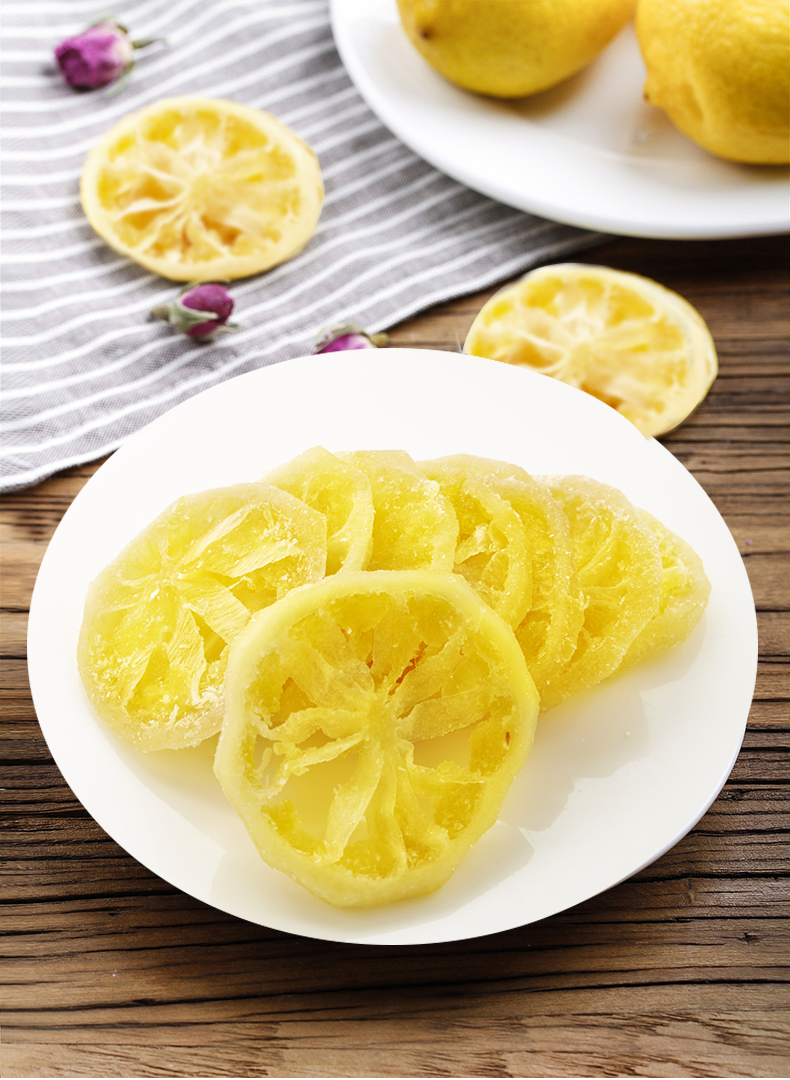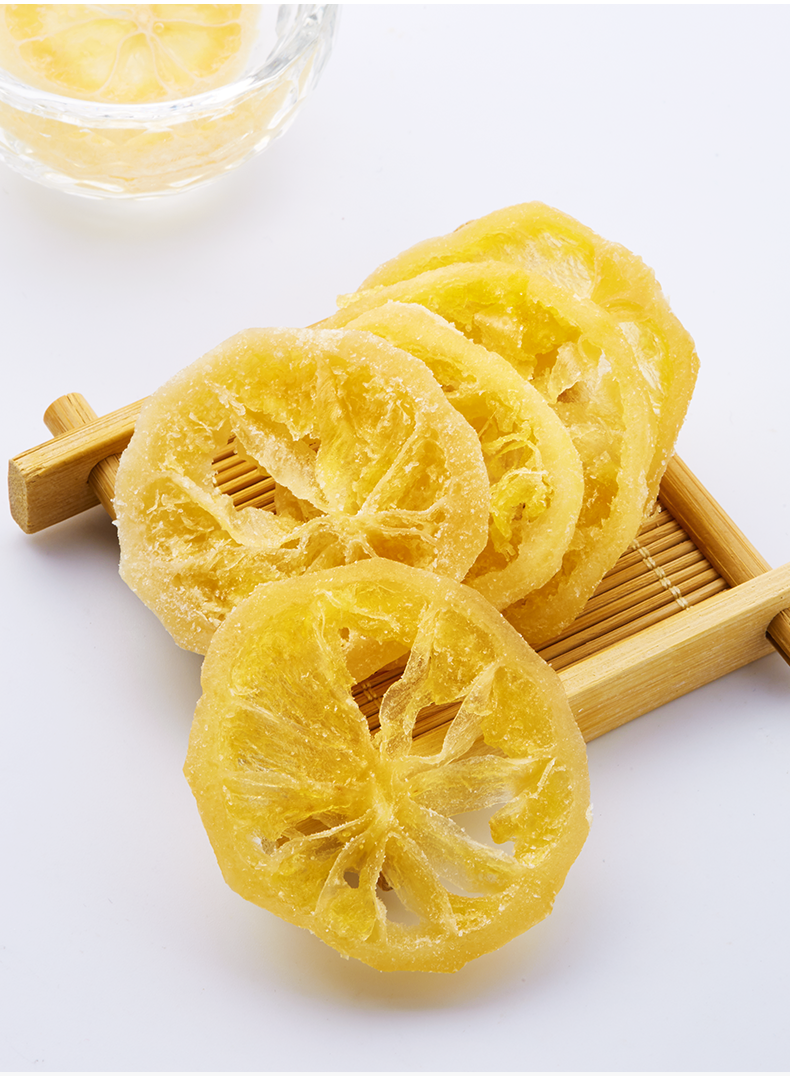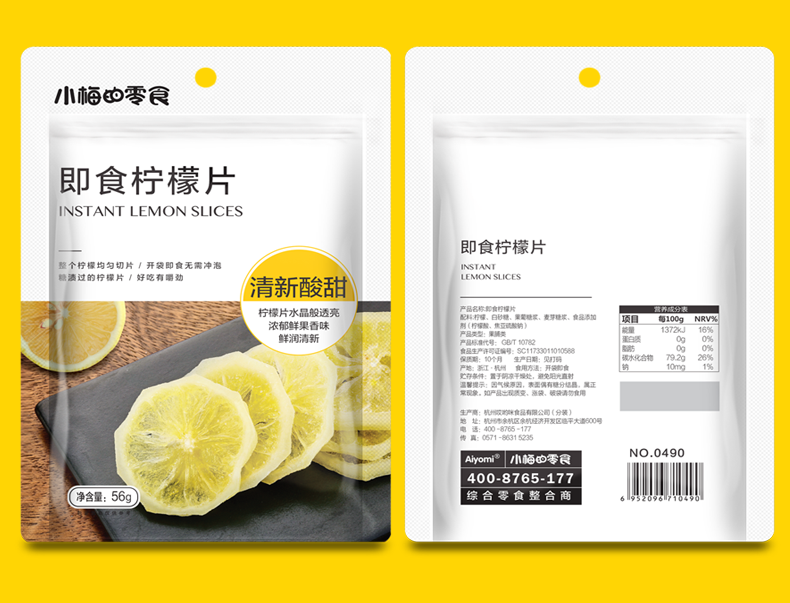 Our company
• Hangzhou Aiyomi food co., LTD., established in 2008, is a comprehensive snack food enterprise.
• The company develops rapidly from a unique and forward-looking perspective, starting from the five golden key points of product research and development, brand positioning, visual marketing, market analysis and omni-channel sales, starting from the source to the sales terminal.We attach great importance to product quality and consumer experience. We believe that only products that truly meet consumer needs are good products that can open the market.
• Mei's snacks -- "minimalist new retail" hits.Cover dry series, Fried series, candied fruit series, nuts series, meat products series and other series of snacks.