Product Description
Satay meat granules
With high quality meat and satay, it is unforgetable to eat the snack of satay meat granules.
Ingredients: pork lean meat, soy protein, sugar, maltodextrin, sesame, sour soy sauce (including caramel color), pea powder, edible salt, trehalose, satay powder (shrimp powder, garlic powder, onion powder, ginger powder, chili powder, yeast extract, spice, sugar, edible salt), complex spices, MSG Food additives [glycerol, capsicum red, sodium lactate, D- sodium isoascorbate, sodium dehydrogenate, food flavors and fragrances]
Allergens: This product contains shrimp powder, soy and its products
Product type: meat dry product
Product standard code: GBT23969
Food production license number: SC11135068102570
Products details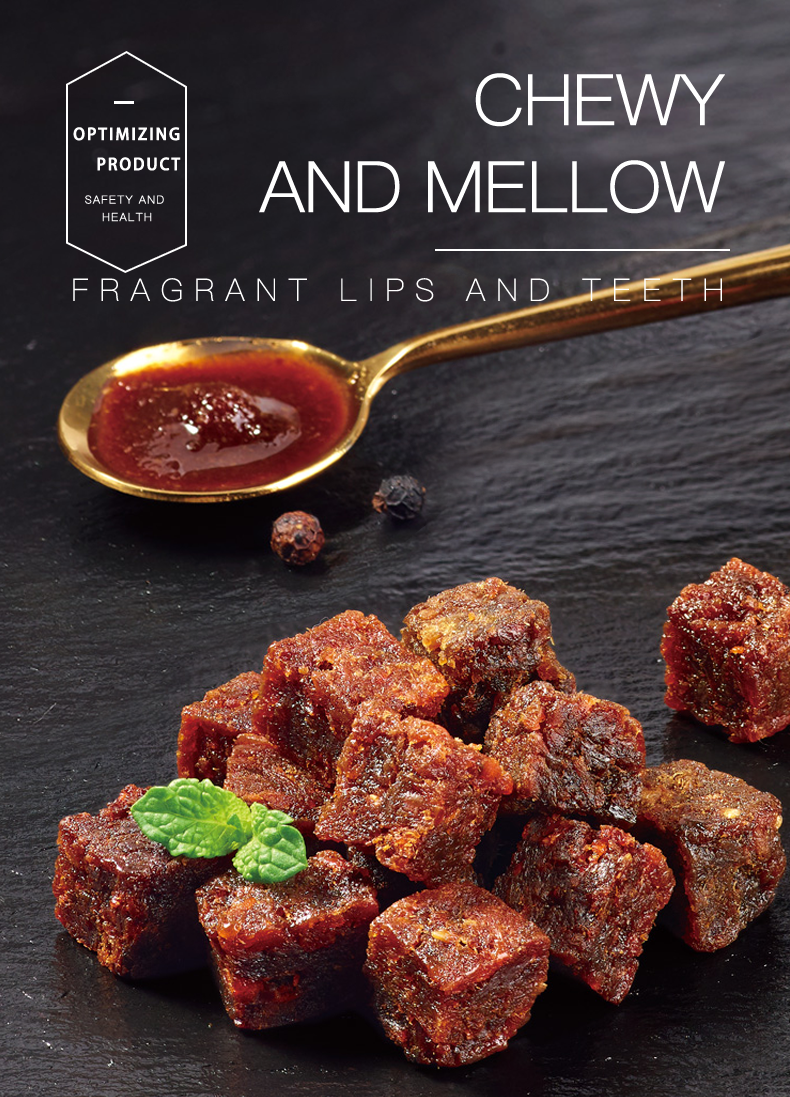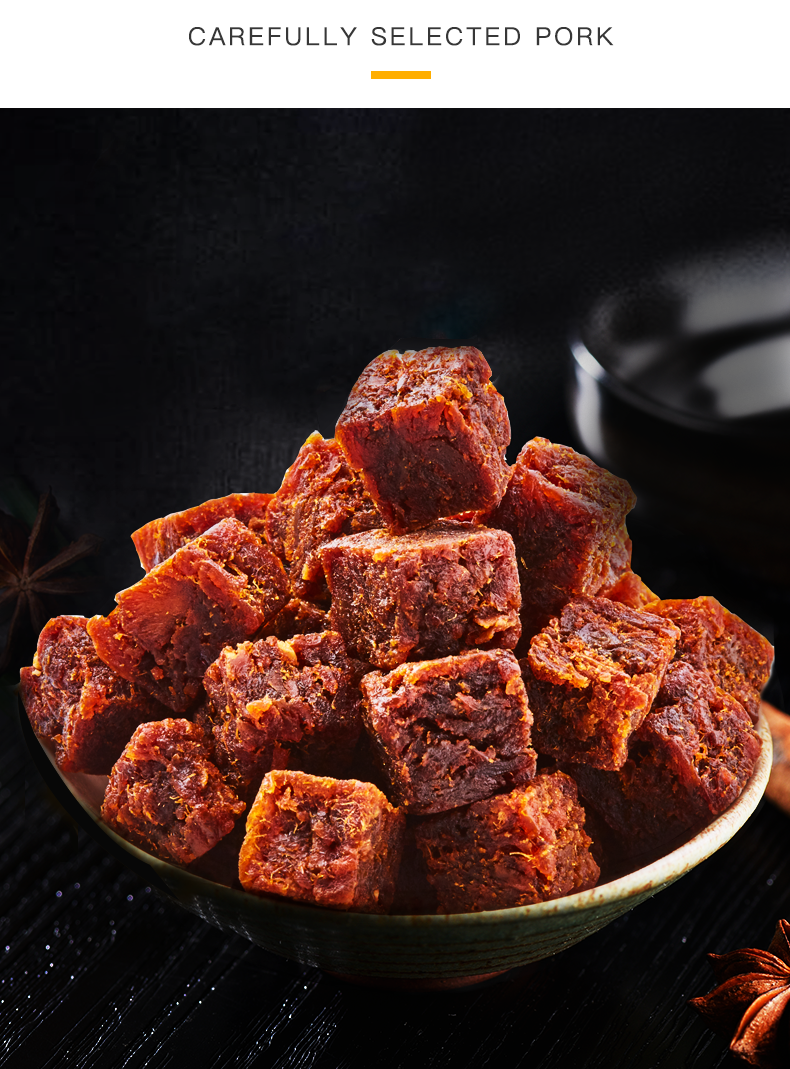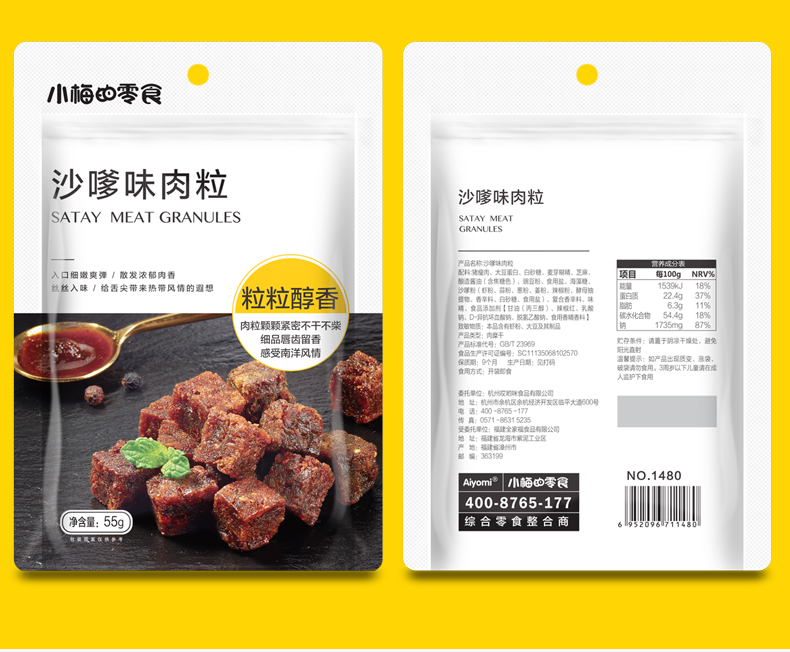 Our company
• Hangzhou Aiyomi food co., LTD., established in 2008, is a comprehensive snack food enterprise.
• The company develops rapidly from a unique and forward-looking perspective, starting from the five golden key points of product research and development, brand positioning, visual marketing, market analysis and omni-channel sales, starting from the source to the sales terminal.We attach great importance to product quality and consumer experience. We believe that only products that truly meet consumer needs are good products that can open the market.
• Mei's snacks -- "minimalist new retail" hits.Cover dry series, Fried series, candied fruit series, nuts series, meat products series and other series of snacks.