Product Description
California Prune
Natural prunes from California, rich in substances and vitamins A, C, can strengthen bones and teeth, have important nutrients for healthy skin and hair, contain high cellulose. It also contains antioxidants and is a source of youthful vitality. According to the latest research, the antioxidant content of prune in California is the highest among all kinds of fruits. It can effectively prevent the deterioration of heart disease, lung disease and certain cancers, prevent the formation of cataracts, and delay aging.
After the fresh plums are harvested, they are immediately sent to a dewatering station for cleaning, then placed in a large wooden tray and dewatered by a machine. The entire dewatering process is fully automated, so it is efficient and hygienic. Here, a super-sensing thermostat is used to control the temperature, thus ensuring the production of high-quality prunes.
Ingredients: prune, sugar, edible salt, food additive [citric acid, sodium cyclamate, saccharin sodium, DL-malic acid, sodium benzoate, potassium sorbate, aspartame (containing phenylpropanoic acid), sucralose, stevioside, sodium pyrosulfite, carmine, sunset yellow, food flavors and fragrances.
Products details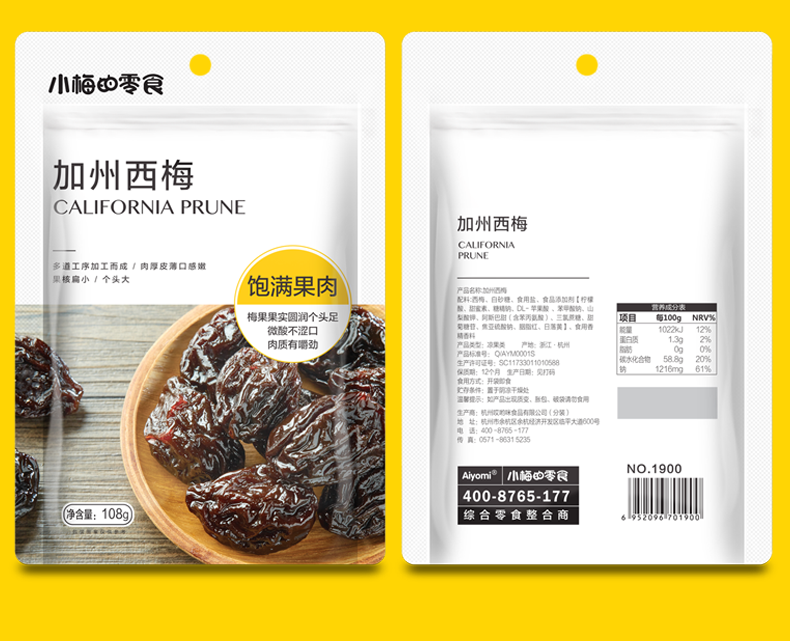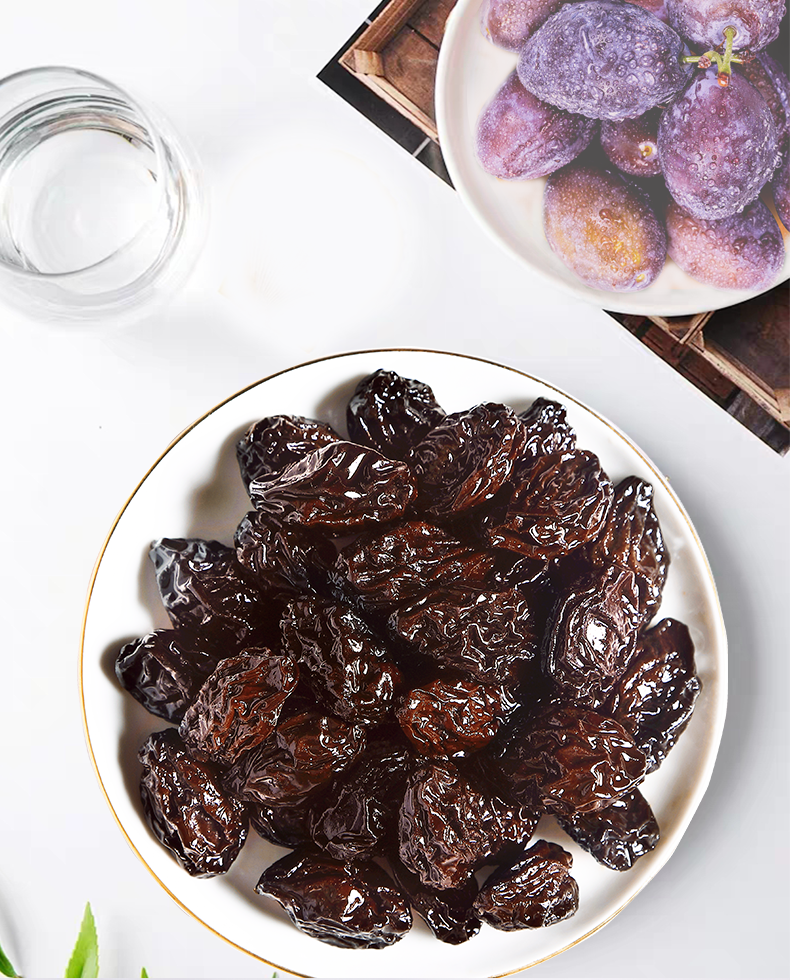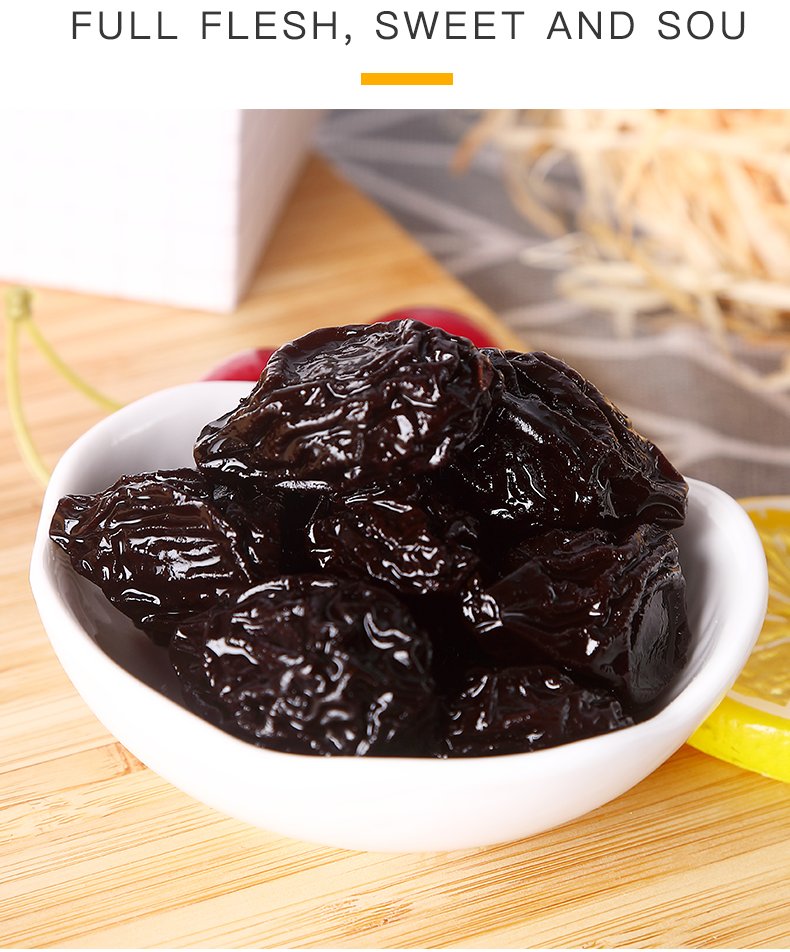 Our Company
• Hangzhou Aiyomi food co., LTD., established in 2008, is a comprehensive snack food enterprise.
• The company develops rapidly from a unique and forward-looking perspective, starting from the five golden key points of product research and development, brand positioning, visual marketing, market analysis and omni-channel sales, starting from the source to the sales terminal.We attach great importance to product quality and consumer experience. We believe that only products that truly meet consumer needs are good products that can open the market.
• Mei's snacks -- "minimalist new retail" hits.Cover dry series, Fried series, candied fruit series, nuts series, meat products series and other series of snacks.